Recently, Mark Steyn wrote:
Put Magna Carta to one side for the moment, since the document is a mere souvenir of the idea, and it's the idea that matters, which is why some of us are still writing books on the subject…
Which is true, but needs expansion. For example by: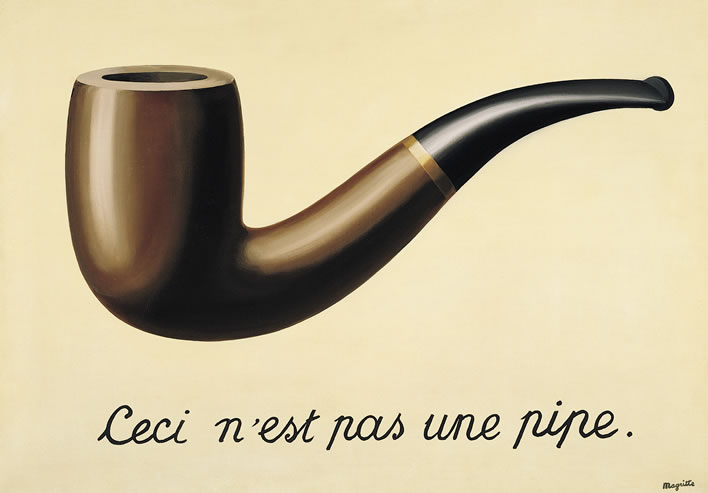 Rene Magritte (1898-1967), The Treachery of Images (This is Not a Pipe), La trahison des images (Ceci n'est pas une pipe), (1929) Source: Los Angeles County Museum of Art (LACMA)
Or conversely with another point altogether:
O chestnut tree, great rooted blossomer,
Are you the leaf, the blossom or the bole?
O body swayed to music, O brightening glance,
How can we know the dancer from the dance?[1]
Put that in your pipe and smoke it!