Quote and image of the month 03.2016
Posted on  UTC 2016-03-01 01:02
Quote of the month
This trick of talking to oneself in silence is acquired neither quickly nor without effort; and it is a necessary condition of our acquiring it that we should have previously learned to talk intelligently aloud and have heard and understood other people doing so. Keeping our thoughts to ourselves is a sophisticated accomplishment. It was not until the Middle Ages that people learned to read without reading aloud. Similarly a boy has to learn to read aloud before he learns to read under his breath, and to prattle aloud before he prattles to himself. Yet many theorists have supposed that the silence in which most of us have learned to think is a defining property of thought. Plato said that in thinking the soul is talking to itself. But silence, though often convenient, is inessential, as is the restriction of the audience to one recipient.
Gilbert Ryle, The Concept of Mind, Peregrine Books, London, 1963, p. 28.
Image of the month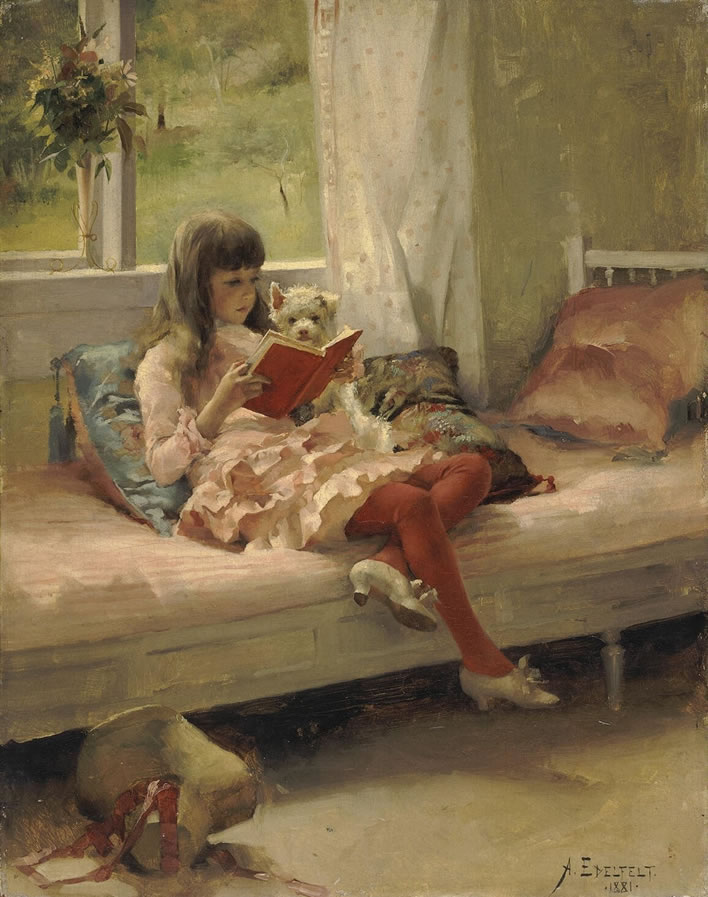 Albert Edelfelt (1854-1905), Good Friends, Portrait of the Artist's Sister Bertha Edelfelt, 1881. The State Hermitage Museum, St Petersburg, Russia, online page.