Figures of Speech discussion group
Posted by Richard on  UTC 2017-11-09 13:05
Figures of Speech now offers comment functionality using a Slack messaging system. There were some technical problems on our side with the first implementation of the system at the beginning of this year – let's see how it works this time.
We think that this system has many advantages over traditional blog commenting systems – whether readers find it useful or not, only time will tell.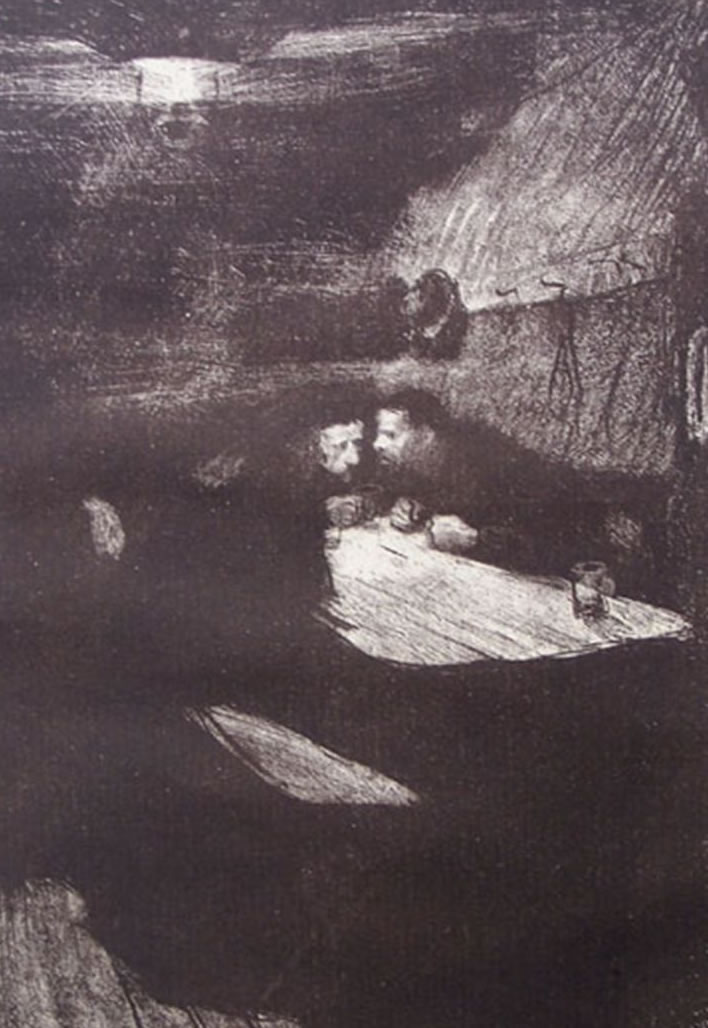 Käthe Kollwitz (1867-1945) Ein Weberaufstand - Beratung, 'Weavers' Revolt - Discussion', 1897.