New Year's greetings from the fuzz
Posted by Thersites on  UTC 2018-01-02 16:40
More proof, if you still need it, that governments fear their own people more than they fear terrorists.
Last year the German Parliament passed the Netzwerk-durchsetzungsgesetz (NetzDG), the 'Network Implementation Law'. It came into operation on 1 January this year. It was steered through Parliament by the Federal Justice Minister Heiko Maas (SPD=socialist).
The NetzDG did not add to existing laws for restricting freedom of speech for 'illegal content', it just made social media companies responsible for the enforcement of those laws on their platforms. If they failed to react to 'illegal content' in the ways specified in the NetzDG they could be fined in some cases up to 500,000 EUR Euro, in others up to 5 million EUR.
The worry, of course, was that social media companies would overreact in order to protect themselves.
Well, that was quick.
On 31 December the Cologne police sent a tweet in Arabic to the effect that: 'The Cologne police wish all the people in Cologne, Leverkusen and other cities a happy celebration in 2018'.
Let's not dig down into this too deeply – for example why in order to wish 'all the people' a happy celebration it is necessary to write to them in Arabic. Which 'happy celebration' is meant here is also unclear. Personally, I take offence at our friends and helpers contacting me to wish me a happy anything. They should be out on the streets clubbing, tasering and shooting… er… the people who need to be clubbed, tasered and shot.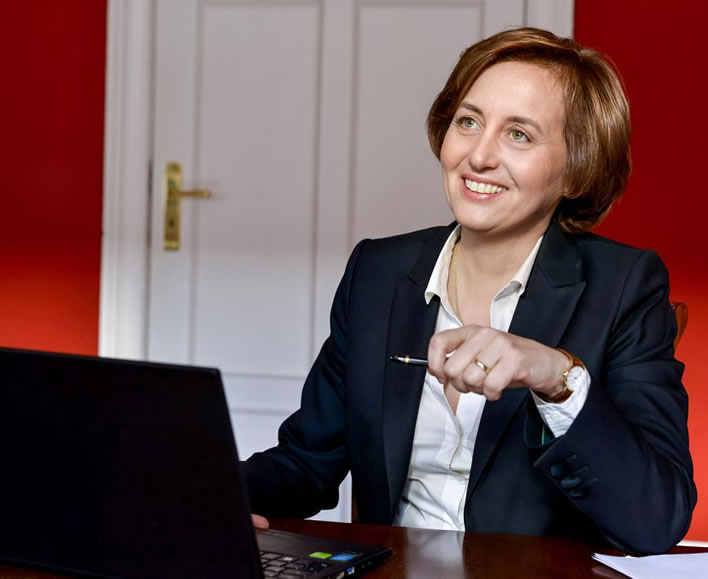 Beatrix von Storch, a prominent member of the Federal Parliament for the Alternative für Deutschland party (AfD), really took offence. She responded that evening from her Twitter account:
What the hell is going on in this country? Why is an official police page tweeting in Arabic? Do you think you are going to pacify the barbaric, muslim, gang-raping hordes of men?
To be completely fair, the Cologne police also sent their creepy good wishes in English and French – a fact which actually raises more questions than it answers. The angry mobs of Italians, Spanish etc. etc., feeling hurt and upset from being left out of this seasonal law-and-order bonhomie may be taking to the streets already.
Twitter blocked von Storch for 12 hours and deleted her tweet. She responded by reporting the event on her Facebook page, which was also blocked a few hours later. She added a form of words that specified which Muslims she meant: the ones who made the establishment of safe spaces for women necessary. At the time of writing, the account seems to have been restored.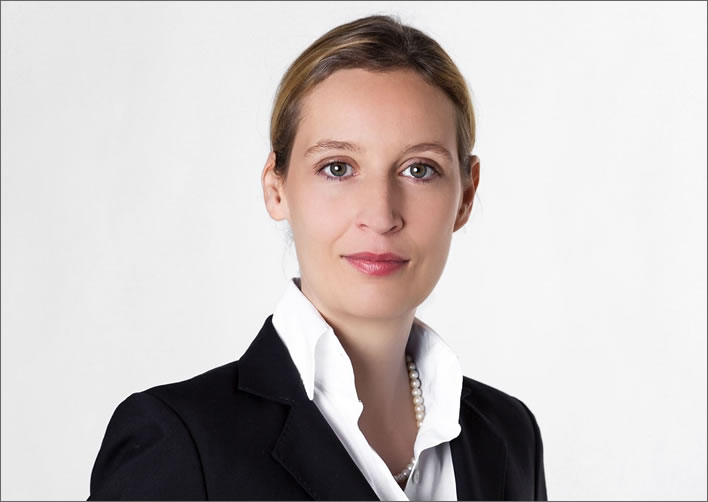 Von Storch's AfD colleague, Alice Weidel, tweeted her support. That tweet was also expunged by Twitter on 1 January.
The implementation of the Network Implementation Law is still a bit patchy, it seems. Twitter's hair trigger is hairier than Facebook's, but both go off sooner or later. The bad news is that even politically friendly media outlets are being very careful not to reproduce Beatrix von Storch's Twitter address. Which in itself is evidence enough for the chilling effect of the New Censorship in Germany
The bad news, too, is that the hair trigger of the Cologne police is just as hairy as Twitter's. It announced on 1 January that it is taking legal action against her for Volksverhetzung, 'incitement to hatred'. This move also has the effect of shutting down all public commentary on these events. Metternich, Prussia, Hitler, DDR – how much more must Germany take?