Posted by Austin Morris on  UTC 2018-01-06 15:55
The renowned North Face of the Eiger in Switzerland. The tunnel of the Jungfrau Railway runs behind the face on its way between Kleine Scheidegg and the Jungfraujoch station.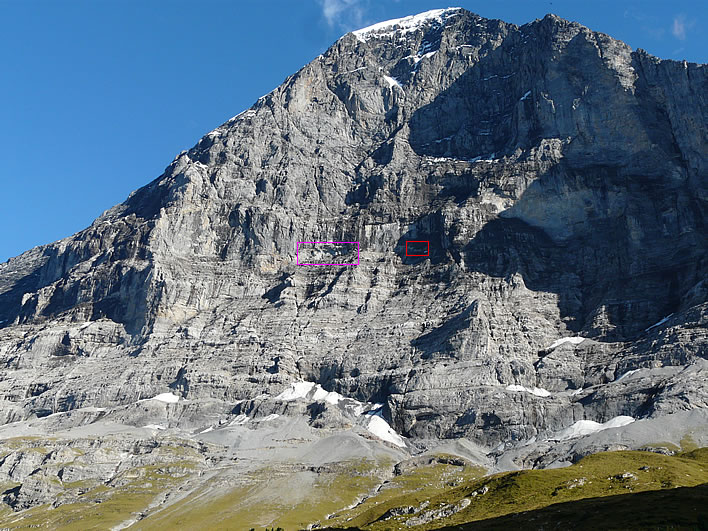 The Stollenloch
The red rectangle marks the Stollenloch, the 'tunnel hole' that was cut during the building of the Jungfrau Railway in 1903. The spoil from the building of the railway tunnel from here onwards was tipped out of this hole. After the railway was completed in 1912 the hole played an important part in the history of climbing on the North Face of the Eiger.
In May 2013 the noted Swiss alpinist Dani Arnold took the NZZ blogger Natascha Knecht for a brief tour of a section of the North Face starting out from the Stollenloch. Climbers need explicit permission from the Jungfrau railway to stop the train at the tunnel hole.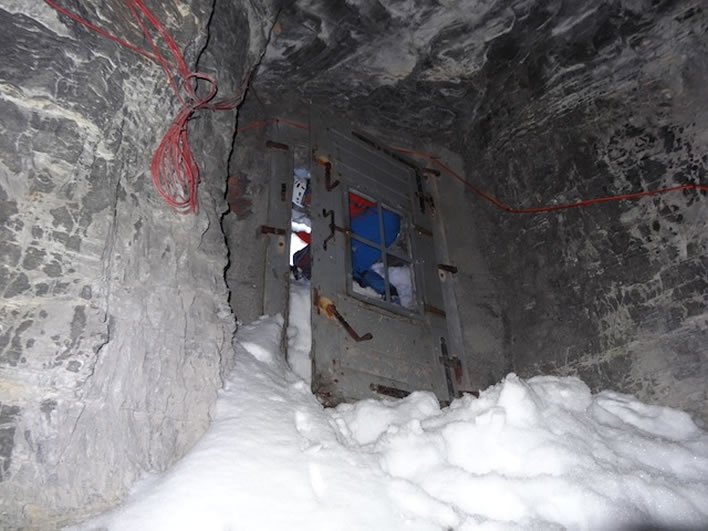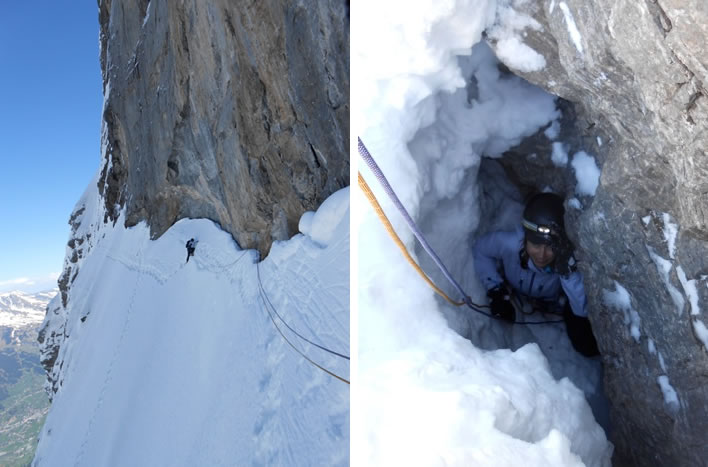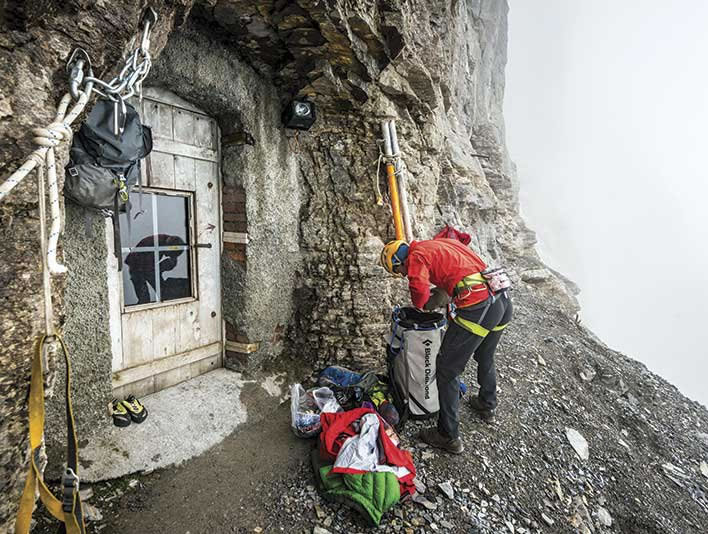 All this talk of the door of the Stollenloch– the portal between the confining darkness of the inner mountain and the endlessness of the space outside – may remind some readers of our meditation on doors in the Quote and image of the month 09.2016. Instead of the painting of the entrance to an inn by Martinus Rørbye we could just as well have used an image of the Stollenloch in the Eiger North Face.
The Stollenloch on the Rotstock
For completeness we should mention that there is also a small exit door by the former Rotstock Station at 2530 m which at one time was used as an access point for the ascent of the Rotstock. A ladder climb has replaced it now. The door is often known, confusingly, as the Stollenloch: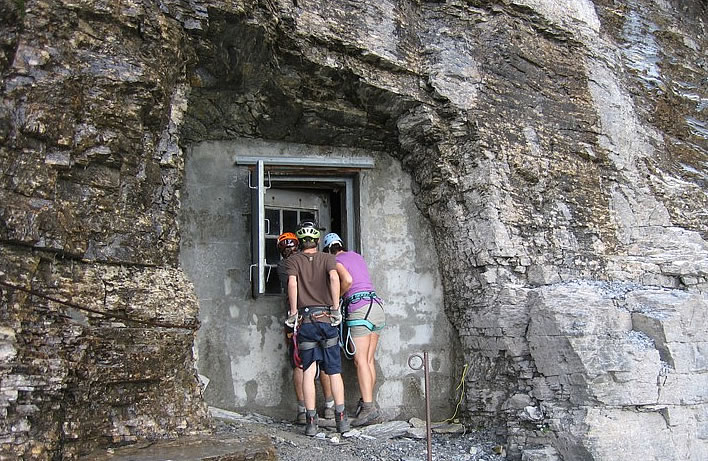 The Eigerwand Station
The purple rectangle marks the windows of the Eigerwand Station of the Jungfrau Railway at 2865 m. This used to be a pleasant stop on the journey up to the Jungfraujoch, but since 11 December 2016 trains no longer stop here, lopping 17 minutes off the journey time – 34  minutes more you have available to spend money in the restaurant at the top. One more contribution to the decline of civilisation in the West in the modern obsession with haste.