Posted by Thersites on  UTC 2018-06-02 09:12
Feeling grumpy? Open a Google search in your browser. Type in hatred: [Click on any of the following images to display a full size version in a separate browser tab.]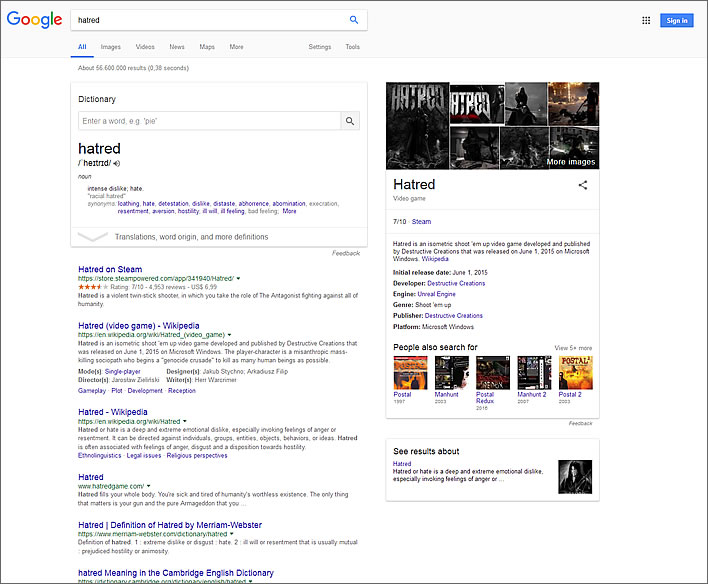 Switch over to image search. Select the tag rage: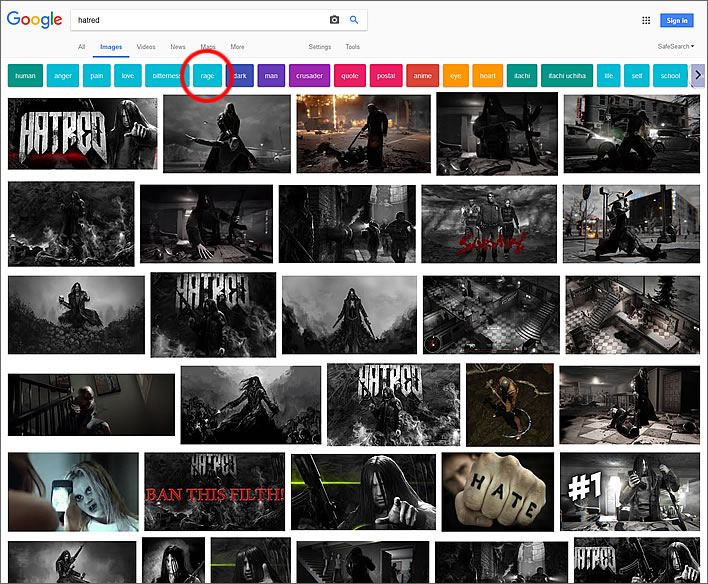 Now select the tag left wing… Ooops, can't see that. There is a tag right wing, though. Let's try that:
There you are, you see.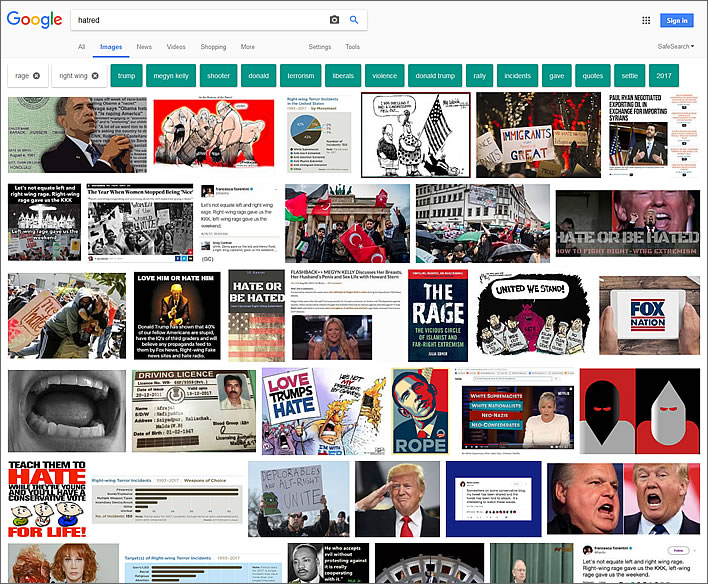 If you perform this search in your own browser and inspect the final results you will notice that the great majority of the images shown are expressions of hatred and rage by the left wing aimed at the right wing. That's strange, isn't it?