Scrapbook for August 2018
Posted on  UTC 2018-08-01 02:01
24.08.2018 – Rattling the begging bowl
It's no surprise that some 'Friends Of Special Agent Peter Strzok' started a GoFundMe appeal for him.
It's no surprise that when I started writing this piece 6,707 people had raised 265,678 in 23 hours.
It was clearly a bit of a surprise to the 'Friends Of Special Agent Peter Strzok' that so much came in so quickly: their original target was $150,000, which they have now raised to $350,000. A couple of hours and half a bottle of Merlot later, I look again and now $296,695 has been raised by 7,581 people.
Those of us who think of Strzok as a shady malcontent should not get too excited. It wouldn't be a surprise if the final total of donors came to 20,000 or more – in a country of hundreds of millions this number is trivial. We should probably rejoice that, thanks to a century of relatively free-market economic progress, so many people have so much disposable income to put into this strange cause.
On reflection, though, it is indeed slightly surprising that the 'Friends Of Special Agent Peter Strzok' have gone down this route. We would have thought there was plenty of money sloshing around among the rich Trump-haters to fund Strzok – apparently not, at least for the moment. You would have thought that CNN or MSNBC would pay well to get such an anti-Trump figure on board their anti-Trump bandwagon – apparently not, at least for the moment. There must be a book deal in the post as well. Strzok's traduced wife, Melissa Hodgman, earns $250,000 a year at the Securities and Exchange Commission, so the breadline is hardly around the corner for Peter. Should we take this fund raiser as a sign of desperation? Time will tell – and surprise us all.
13.08.2018 – Coexistance
A shocking sight for a traditional gardener; happiness for an eco-gardener. The beetroot don't seem to mind, which is probably the main thing.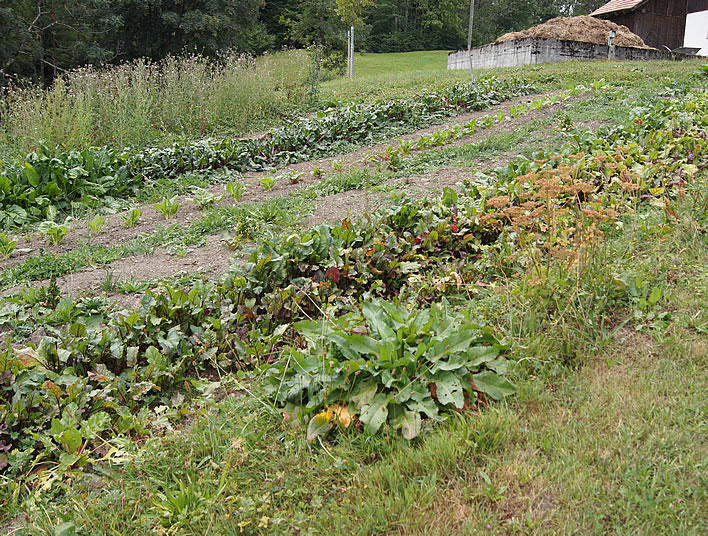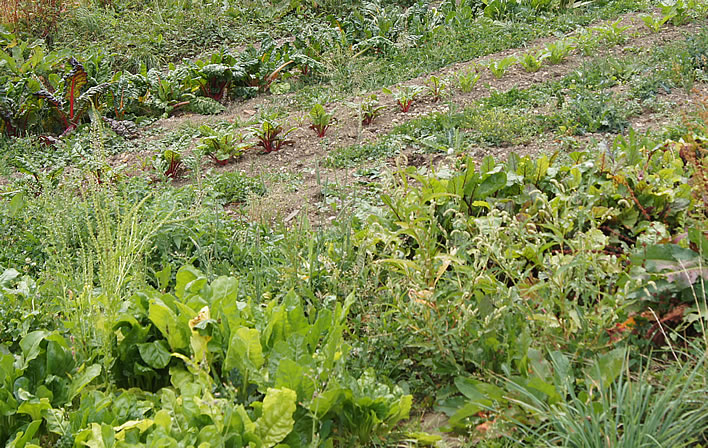 11.08.2018 – Ten to three
Just passing today, looked up and saw the church clock standing at ten to three (as near as makes no difference).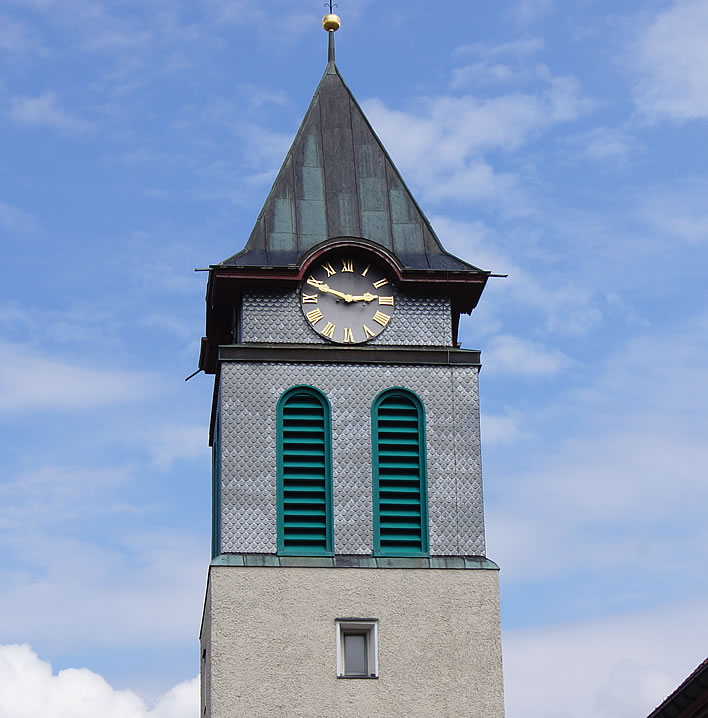 Not the greatest coincidence – just something amusingly unplanned. Yes, I could have waited for the missing minute to pass, but that would have been planned, then, wouldn't it? Any idiot can stand under a church clock at ten to three …
11.08.2018 – The noise of apples falling from trees
Pete North, the son of Richard North, has got himself into a bit of bother. Regular readers will be aware that father North, an angry, foul-tempered egomaniac, is currently bouncing around a padded cell in the Figures of Speech basement (FoS posts passim et ad nauseam).
Poor Pete has been raised in this atmosphere of seething hatred, so pity is more in order than contempt. However, from his Dad he has inherited all the worst of his anger traits and his foul mouth without any intellectual abilities at all. At least father North can grasp an argument – as long as he is the one who thinks of it.
In May this year on Twitter Pete applied a form of words to the distinguished – though crackpot – philosopher A. C. Grayling that at first, second and third glance appears egregiously defamatory.
We are not repeating Pete's statement nor even linking to it.
According to Pete, Grayling's lawyers have now contacted him.
In true North fashion (the apple does not fall far from the tree), genius Pete has now repeated the alleged outrageous libel on his blog and defended himself by attacking Grayling once more:
The tweet is a parody. The tweet is so ridiculous that no reasonable person could possibly interpret it as a serious allegation, and indeed, no-one did.
Apart for Grayling himself and his lawyers, that is. North senior's favourite justification used to be that his advocacy of slaughtering politicians was 'polemical'. He's restraining himself these days, though.
Restraint is not for North junior, however: not only has Pete not apologised for his words on Twitter and even repeated them on his blog, he is now telling us that he is not going to take legal advice and that he will defend himself.
Pete is about to learn what a parody is and is not the hard way. It is certainly not crudely defaming a major establishment figure and then telling the court that it was just a joke.
02.08.2018 – Tommy Robinson free…
…for the moment.
'Tommy Robinson' did not win his appeal yesterday.
His appeal against the Canterbury contempt procedure was not successful– it was too far out of time.
His appeal against the Leeds contempt procedure was only successful in the sense that the lack of due process in that judgement was highlighted and – most importantly – he was let out of his very dangerous and inhumane imprisonment. A gaunt figure emerged from the prison gates.
Because of the procedural deficiencies of the Leeds hearing the case is going to be heard before another judge with, we hope, appropriate attention to procedural fairness. The charges of contempt against him have not been dismissed or minimised. He was 'reporting' from a trial which had been placed under reporting restrictions. The niceties of what he said in his report once it is heard fully may mitigate or may worsen his punishment.
His only option in the case is to crawl abjectly and hope they let him back to his family. If he is going to be skewered it will be done more cleanly and circumspectly this time round.
Robinson's hot head and the hot heads of his followers need to realise that some form of regret and acceptance of fault is essential mitigation of a contempt. They should also realise that the factors taken into account in assessing the seriousness of the contempt are not limited to niceties such as whether he indeed had his foot on the step of the court building or not. The court is required to take into consideration the characteristics, previous activity and environment of Robinson – in other words, his actions and demeanour outside the court.
Until the next trial is over, therefore, both Robinson and his followers would be well advised to shut up. Big noises about 'freedom of speech', 'didn't do anything wrong' and 'judicial stitch up' will not help him in the second procedure. He would be well advised to give up his video streaming activities pro tem.
His followers should not goad him into interviews or statements about the iniquities he has suffered. He has suffered quite a lot, but suffering in silence is called for now, with a trial ahead of him. Think on.
01.08.2018 – The obituary from Hell
You live to be 92 (nearly 93, actually – days count at that age); you have a successful acting career and a face known to millions, admittedly with a low name recognition: 'Wossisname', usually.
Unfortunately, no sooner has your last breath passed your lips than a MailOnline writer called Greta Levy is given the task of rewriting your Times obituary (readership: 10) for MailOnline (readership: 109).
Bernard, you must have done something dreadful in your life to deserve this degree of karmic revenge. Perhaps your portrayal of the Kommandant in the TV series Colditz was just too good for your own good.
… Bernard Hepton, a star of the television screens, will remain etched in our memory as he died on Friday aged 92.
The reader, thrown off balance by 'the television screens', is unprepared for the idea of Bernard – in person, not merely his image – being etched into our memories 'as he died'. It takes a great actor to die well in public.
Blows now strike the reader's mind in rapid succession.
Born on October 19, 1925 – the Bradford television and 'quiet star' for theatre and radio dominated the acting scene in the 1970s.
We puzzle to decipher 'the Bradford television and "quiet star" for theatre and radio', we strain to grasp the concept of 'Bradford television' and wonder how its 'quiet star', Wossisname, 'dominated the acting scene in the 1970s'. What is an 'acting scene', anyway?
Making his silver screen debut as as[sic] Sir Thomas More in Robert Bolt's A Man for All Seasons – a live broadcast in 1957, Hepton became a well-known character in most British households.
The use of the present participle 'making' to open this sentence hints that no good will come of the rest of it. We are right.
The term 'silver screen' is a cliche for the cinema, the use of which here throws us completely when we read that Hepton played the lead in a live broadcast of A Man for All Seasons in 1957. Hmm … 'live' cinema, eh? It can only be that Greta thinks that the 'silver screen' refers to television. Once that is clear, we now sort-of understand why 'Hepton became a well-known character in most British households', albeit not as a 'character' but as an actor.
Greta keeps churning out her piece from the mangle of her mind:
As The Times reported, the 1970s was a vital decade for the actor, who had a[sic] landed an impressive and diverse range of television, theatre and radio work.
Perhaps we can all work out that by 'vital decade' Greta really means a 'successful decade', but 'landed … a … range of … work' takes semantics to infinity and beyond.
With a vast acting repertoire, Hepton flaunted roles which ranged from a light-hearted character boasting a comedic flair to a stern, almost authoritative individual.
We can repair the first bit as 'Hepton's vast repertoire included roles...', allowing us to get rid of 'flaunted' (well, he is an actor after all).
The remainder of the sentence is irreparable. A 'light-hearted character boasting a comedic flair' (light-hearted? boasting? comedic flair?) to a 'stern, almost authoritative individual' (authoritative?).
Syntax, grammar, semantics, lexis – who needs 'em?:
He appeared in well-know[sic] titles such as The Six Wives of Henry VIII and as one of his best known characters as the German Kommandant in Colditz.
Another irreparable sentence. We can only translate it from Greta-speak:
'He appeared in popular productions such as The Six Wives of Henry VIII and Colditz. In the latter he played the part of the German Kommandant, which would become one of his best known characters.'
He also played the part in the television series I, Claudius and The New World for ITV.
There was a part for a German Kommandant in I, Claudius? Really? Perhaps it was the rather butch gentleman in charge of the Praetorian Guard. Bloody Germans! – they get in everything.
But, Hepton's most loved and well-known role is as John Le Carre's original high-ranking intelligence officer – Toby Esterhase in Tinker, Tailor, Soldier, Spy.
The reader springs over the unexpected comma after 'but' only to stumble into the sand dunes of the remainder of the sentence. Surely 'most loved and well-known' should be the one or the other, but not both; the role surely 'was as', not 'is as'; why is the 'high-ranking intelligence officer' 'original'; the dash before 'Toby Esterhase' and the lack of at least a comma after it is a challenge.
One last sentence before we give up in disgust:
He made the big screen in roles such as Thomas Cranmer in [sic] follow-up to the BBC series, Henry VIII and his Six Wives and small roles in two Michael Caine movies, Mike Hodges's terrific Get Carter and The Holcroft Covenant.
Here Greta uses the expression the 'big screen', presumably to distinguish it from the 'silver screen'. Her jumbled statement forces us to do some research to get at the facts – we are not going to get any sense from this sentence otherwise: Hepton played Thomas Cranmer in the TV series, in the film and in a TV sequel, Elisabeth R. Why the film Get Carter is singled out for praise – 'terrific' – whereas all the other productions in which he appeared are left without further comment is a mystery.
We ask ourselves: how can such garbage be written, be sub-edited, be published and remain uncorrected on 'the most visited English-language newspaper website in the world'.
We can give a partial answer to the first question. On the same day as this piece was published Greta Levy knocked out five other pieces dealing with anything and everything. Perhaps she needs to cut down on the coffee drinking.