A well-known opera – but which?
Posted by Richard on  UTC 2018-11-02 09:32
Not for the first time, the Zurich Opera House has its patrons scratching their heads wondering if they have got the date on the tickets right. The music and the libretto are very familiar, though. Can you work out what well-known opera you are watching?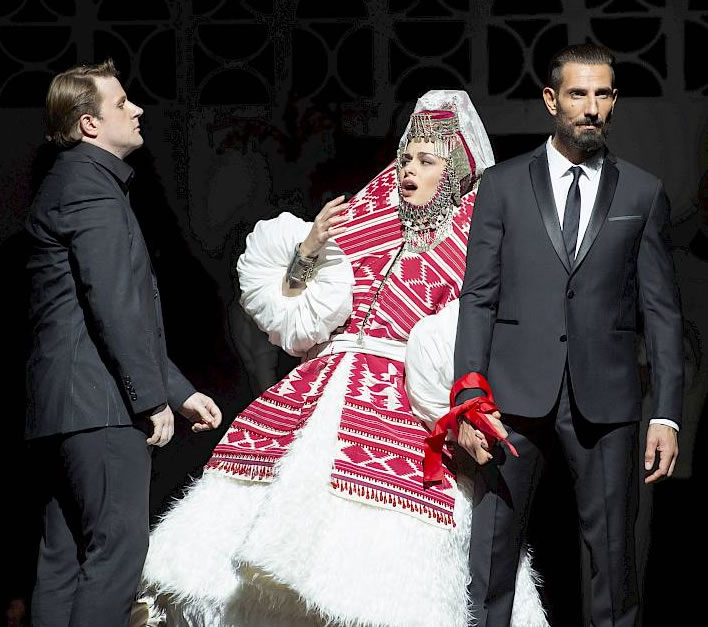 The lady from the carpet shop seems to have got into the performance somehow. She is attached to the bearded gentleman.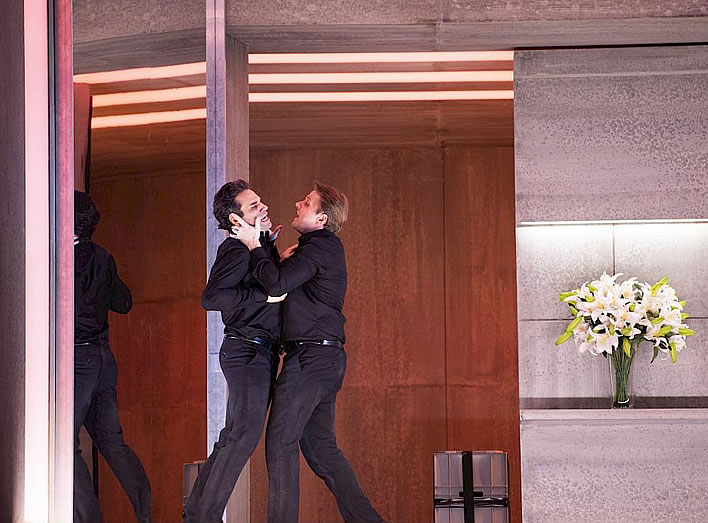 Two men are either having a rather girlie fight over the flower arrangement or engaging in an act of darkness in front of a mirror.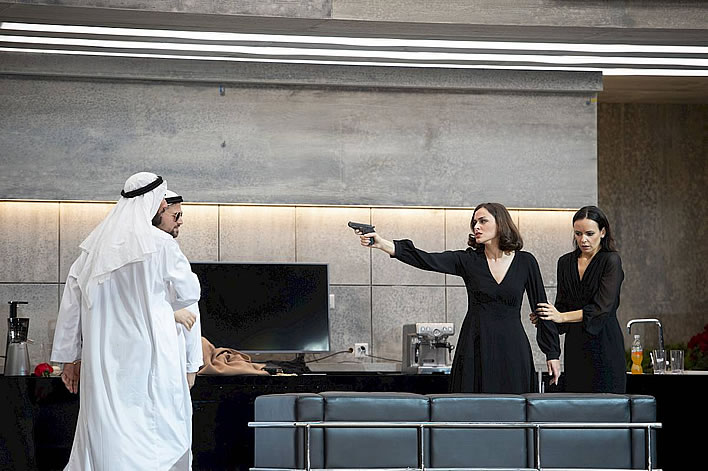 Two Arabian gentlemen have found their way into someone's kitchen. There are two women, one of whom is defending the coffee machine with the threat of deadly force.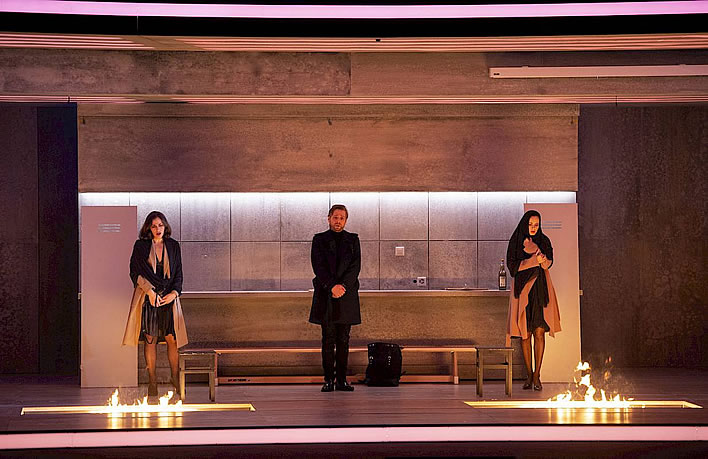 We appear to be in the middle of a cold snap. The Arabian gentlemen seem to have been successful in removing the coffee machine – and the juicer and the TV, for that matter.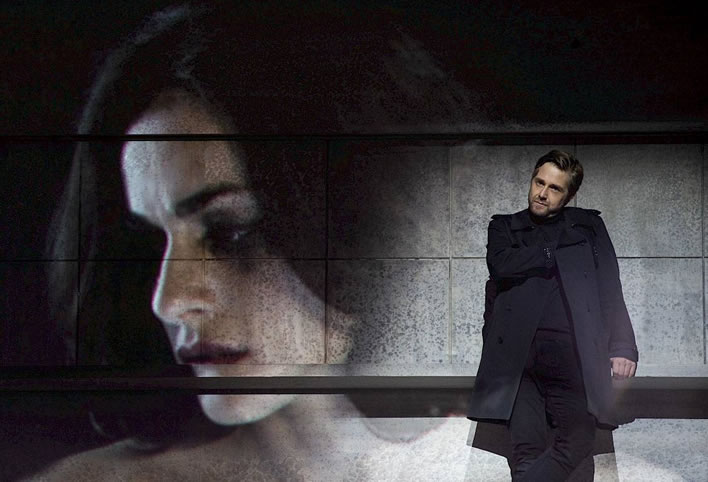 Heaven knows what's going on here. The man has hurt his shoulder, it seems.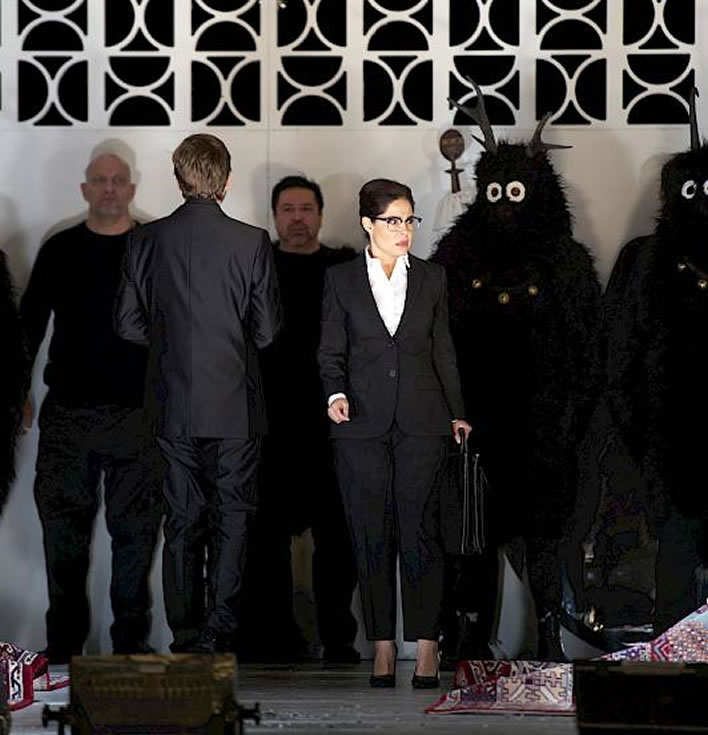 There are no words.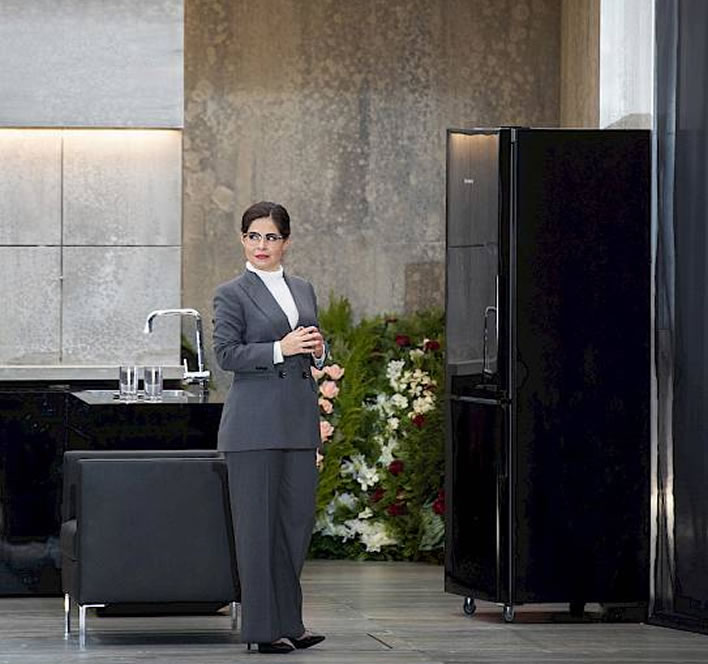 The fierce lady in the previous photograph is now looking to see if anyone is around before she gets stuck into the wine cabinet.
More people driven to drink: some men, serious looking in Künstlerschwarz, 'artist black', obviously fearing for their careers, are hitting the bottle. Not a few members of the audience are sipping from hipflasks at this point, too.
There are no words here, either.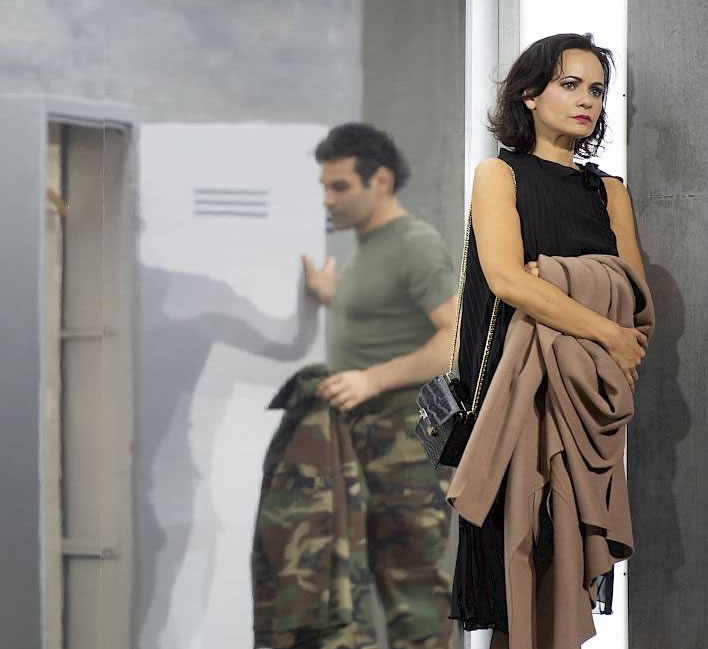 Here's the giveaway image: the distressed woman clutching a blanket; some chap in the background in battledress. Come on – you know this!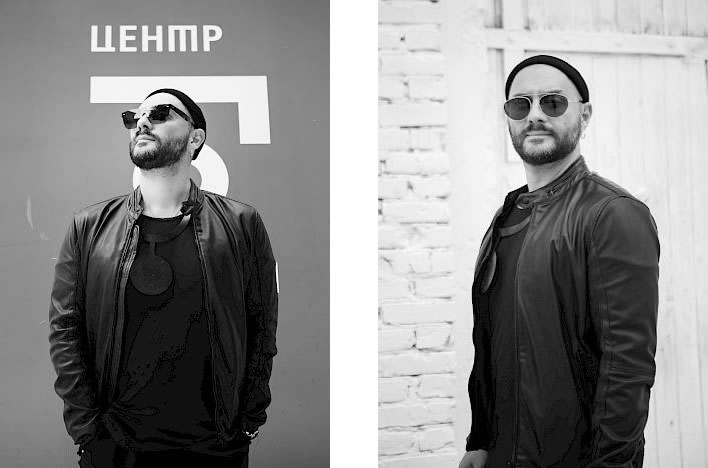 All is clear. The director, stage and costume designer himself – also in Künstlerschwarz, obviously. He is currently under house arrest – which seems an exceptionally mild punishment, all things considered. In the Figures of Speech cellar (dentistry and the odd mani-pedi a speciality), things would be different…
If you are still baffled – to which state as fellow sufferers we attach no blame – drag your cursor between the square brackets.
Answer: [Così fan tutte. Dramma giocoso in two acts by Wolfgang Amadeus Mozart (1756-1791), libretto by Lorenzo da Ponte. Sung in Italian with German and English subtitles. Direction, stage and costume design by Kirill Serebrennikov, who is currently under house arrest in Moscow for subsidy fraud, but who is really a victim of the 'conservative forces' of the Putin regime who don't like modern art. Putin has gone up a notch or two in our estimation.]
Takeaway thought: just imagine what you would think of this opera if this had been the first time you had ever seen and heard it.
All opera photographs ©Monika Rittershaus / Oper Zürich. Photographs of the director: Oper Zürich.