The gentle art of painting rocks
Posted by Richard on  UTC 2021-10-12 10:22
Out and about yesterday I came across one of our council maintenance team, who is employed to look after, among other things, the walking routes in our district. Autumn is a good time for some TLC on the route markers on some of our local walking trails. We shared our path for a while.
Route markers are expected to survive the harsh alpine weather for between five to ten years. The local council inspects the walking trails at regular intervals and undertakes the repair and improvement of the markers. This is Switzerland, so there are not only local inspectors but also inspectors from the individual cantons, which bear immediate responsibility for establishing and maintaining walking trails.

There are regulations governing the positioning, form and condition of the route markings, as well as for the familiar yellow signposts.
What impressed me today in particular was seeing the autonomy the individual maintainer had in the application of these regulations – no printed rule book, no spreadsheets, no checklists, no to-do lists. Because of this autonomy, appropriate maintenance is done efficiently and intelligently. If only more things were organized in such a way.
There is, for example, a sensible rule that a walker at any one route marker should be able to see the next marker on the route (unless the route is so well defined that only an idiot would wander off the trail). Similarly, from a signpost, the next route marker on the path should be clearly visible. Walkers are expected to exercise some intelligence in looking for route markers, but generally, seek and ye shall find.
Shortly after beginning today's stretch of this route, we came across a rock that was predestined to have a marker. The next marker was not easily visible from the start of the route, so an additional marker would be an optimisation. 'Autonomy' means that he doesn't need permission from on high to create a new marker, he is guided by his own common sense.
The first job on a new or existing marker is to scrub the rock clean.
Our chap's wire brush has done a lot of scrubbing over the years.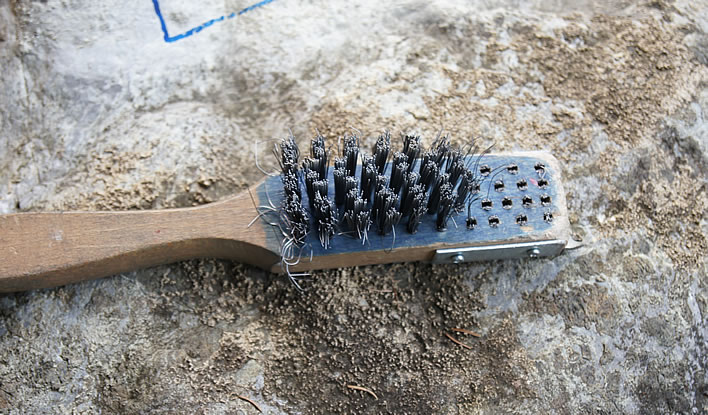 A template and a marker pen are used to define the general position and orientation of the marker. Route markers not only indicate the existence of the route but also its direction, its turns and its ascents and descents.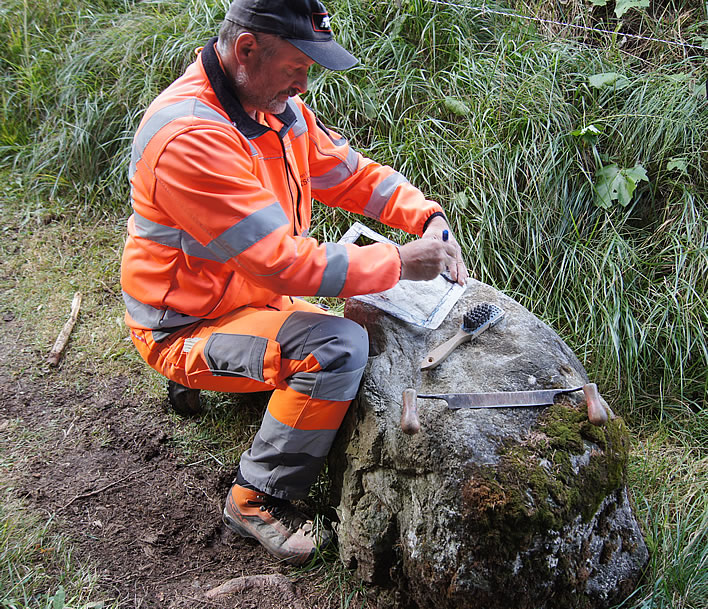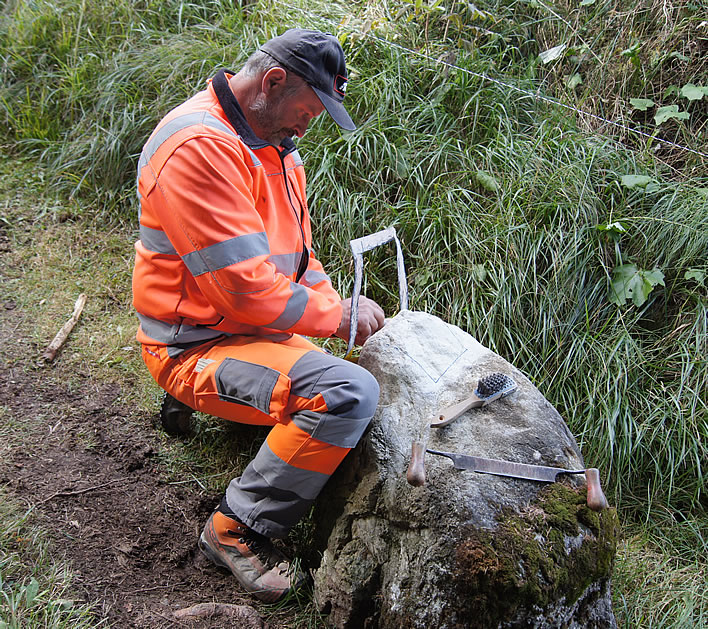 Given the variety of surfaces and orientations, no automation is possible in this job – template and measurement are the only solutions.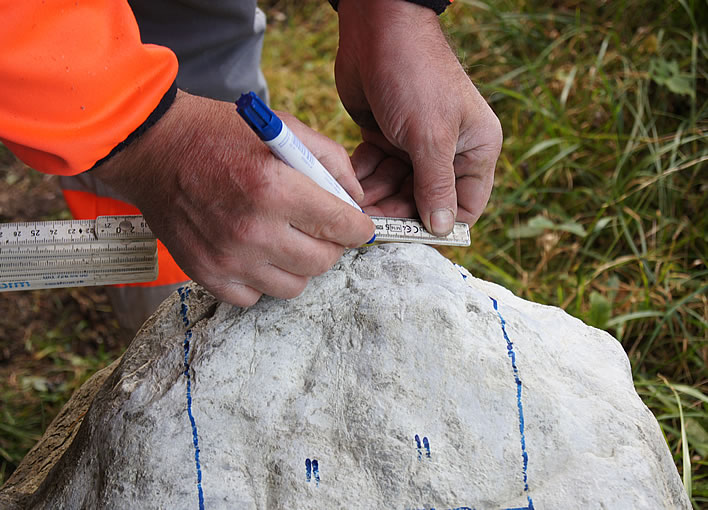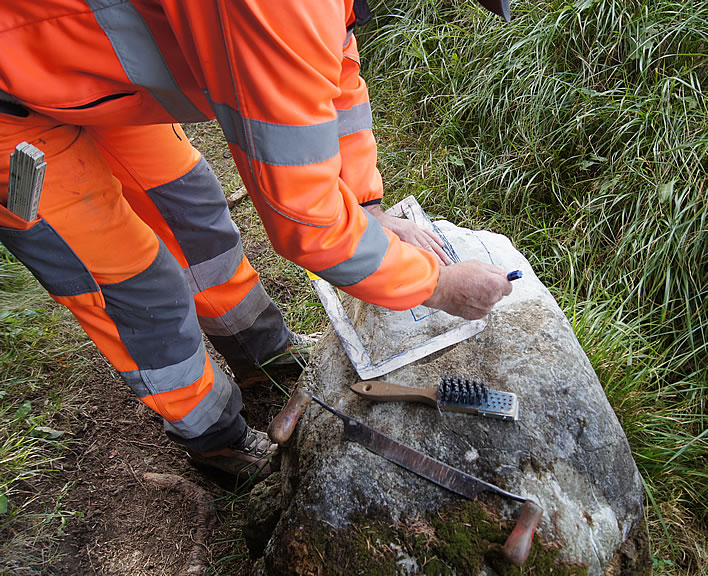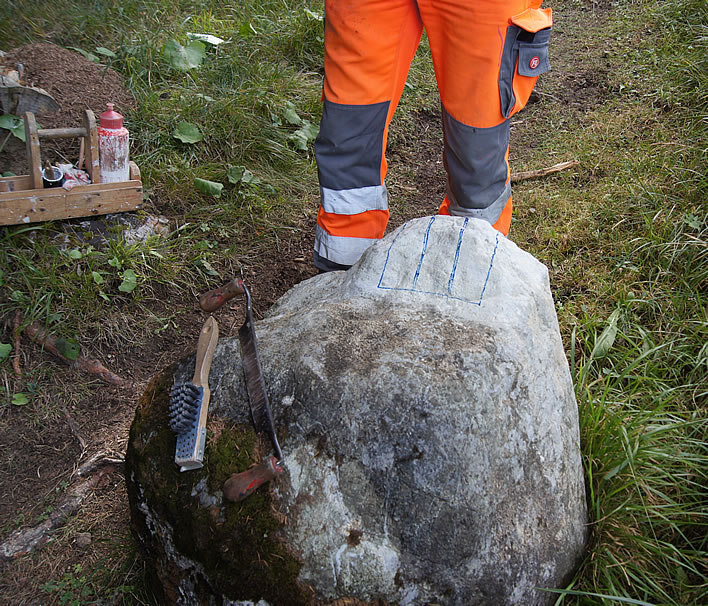 Some sign painters use spray paint, which may be quicker but which is not so durable. A brush, special paint and some patience are the answer.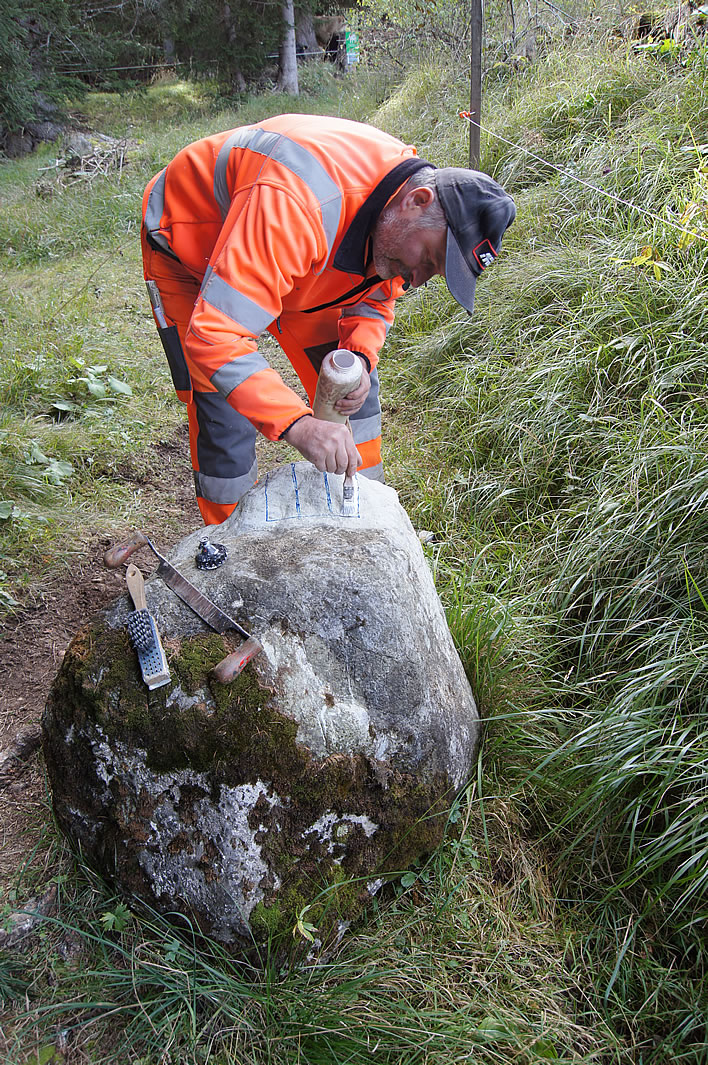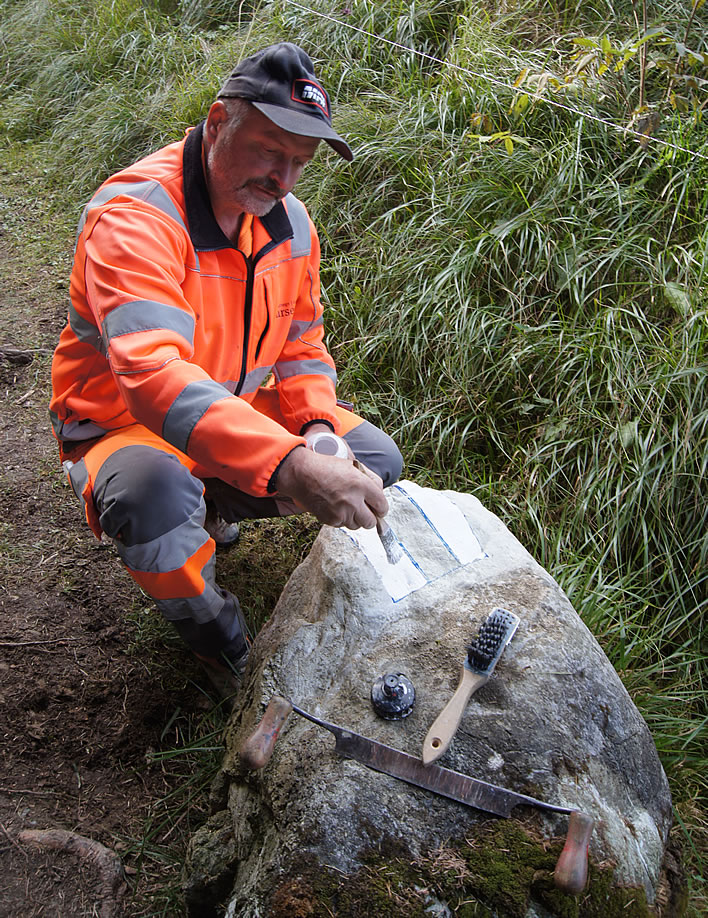 And after a few minutes of careful painting, there it is, the new marker.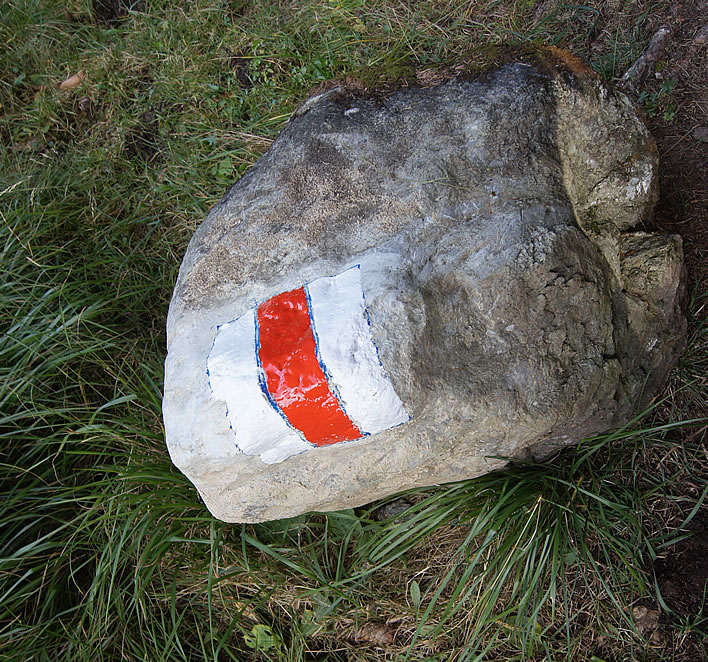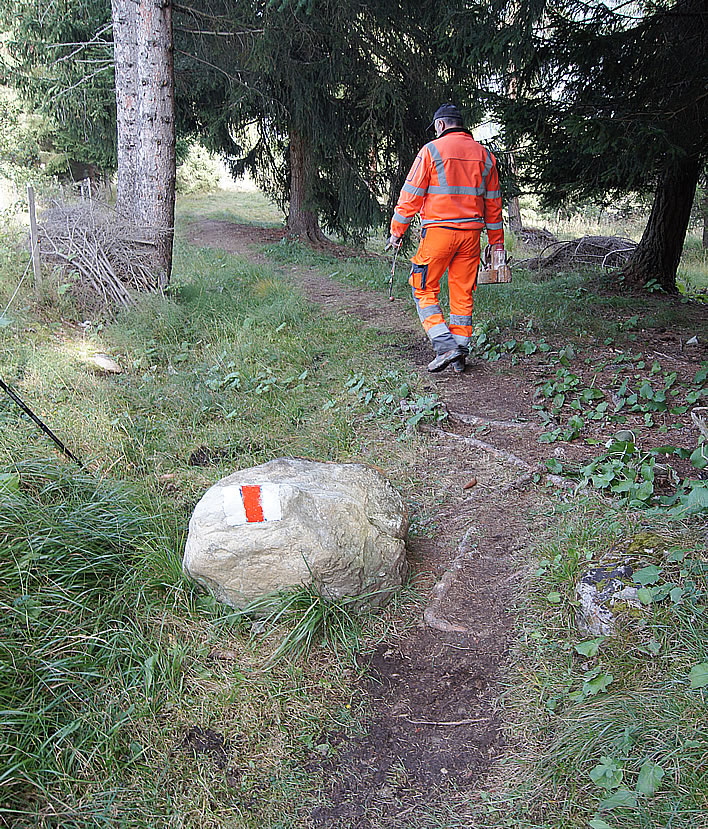 Existing markers are also scrubbed and get the template treatment.
Route signs are also spruced up. In this case the red of the marker arrow has faded and was repainted.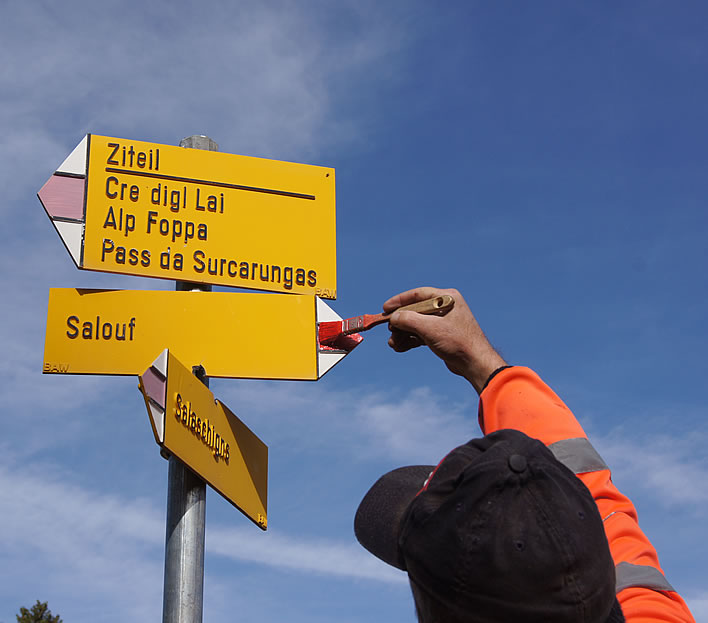 One small section of a route now completed with careful work and much attention to detail. Let's hope that the happy wanderers realise how much time and effort goes into providing them with a carefree walk. Perhaps they do, but the odds are that they will rarely encounter these careful custodians going quietly about their task.
[For the curious: More information about all aspects of the Swiss hiking network is on schweizer-wanderwege.ch (only DE/FR/IT), also on the website Switzerland Mobility (EN, DE, FR, IT).]