Posted by Richard on  UTC 2016-05-01 07:43
According to Weber the decisive step towards capitalist thought came with Calvinism, in a doctrine that is superficially completely counter-intuitive to everything we hold of capitalism: the doctrine of predestination. This doctrine is often misunderstood as implying a day to day control over a person's life; a kind of fatalism:
There once was a man who said, 'Damn!
It is borne in upon me I am
An engine that moves
In predestinate grooves,
I'm not even a bus, I'm a tram.'[1]
Predestination in Calvinism, however, is the notion that some people are chosen at the outset to be saved, some are not; the day-to-day actions of people are not predetermined. This selection is only made by God and no action of man can change it. If you are chosen, good for you, if not, tough.
Fortunately we don't need to spend long on this gloomy outlook, only needing to note two things: that there is no way of knowing whether you are chosen or not, but those who are chosen are the recipients of 'irresistable grace'.
As a result of the Fall of Man – the 'fall from grace' – we are all sinners by definition, but whilst the mass who are not chosen will wallow in Belial's gripe anyway, the elect are moved by the Holy Spirit to believe, to repent and to follow the path to Christ. The elected ones had a lonely path to follow:
This doctrine, loftily inhumane, had above all one consequence for the mood of a generation that acceded to its imposing conclusion: a feeling of tremendous inner loneliness for the individual. For people at the time of the Reformation, in the absolutely decisive matter of their eternal salvation, the human now had to follow a path alone towards a destiny that had been fixed for eternity. No one could help. No priest, since only the chosen can truly understand the word of God.[2]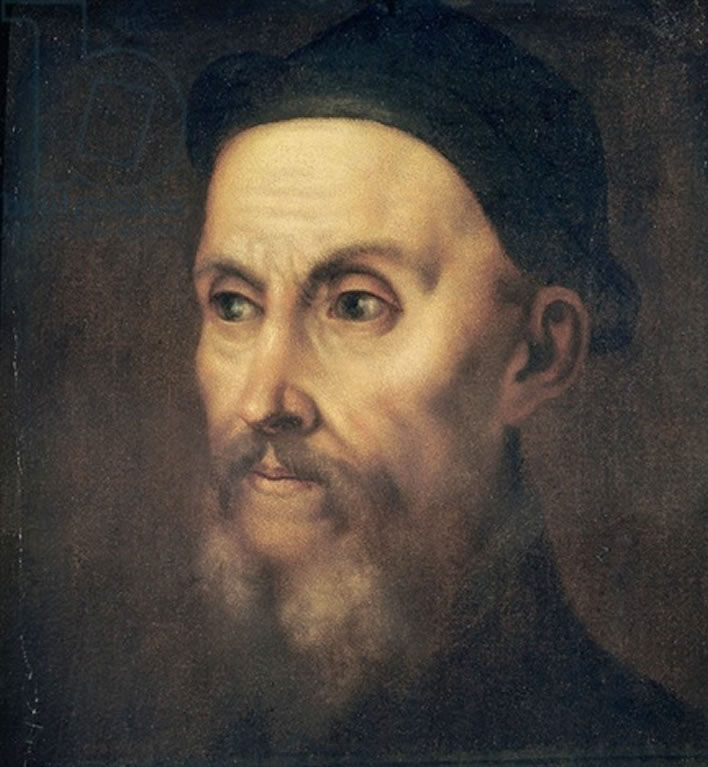 At first glance this appears to be a psychological recipe for creating a community of neurotics, probably involving some form of substance abuse. But the solution is given in the answer to that most human question: How do you know if you are one of the elect? You don't.
On the one hand, the individual has an absolute obligation to consider himself or herself to be one of the elect and to reject every doubt that this is so as being a trick of the devil. A lack of certainty is a consequence of insufficient faith, which in turn is a sign of deficient grace. […] On the other hand, unrelenting work in the calling is prescribed as the best method of acquiring this sense of self-belief. That, and only that, drives out religious doubt and inspires confidence in the achievement of the state of grace.[3]
So, although you don't know whether you are one of the elect or not – God has made a choice that is not for you to second-guess – you have to behave as though you were. This obligation to behave confidently as one of the elect in fact transforms the lonely soul into a much more robust entity:
In place of the humble sinners to whom (if they entrust themselves to God in repentent faith) Luther offers grace, self-confident 'saints' are bred whose existence we recognize in the steely Puritan businessmen of that heroic age of capitalism and, in isolated examples, right down to the present day.[4]
We must be clear: such 'unrelenting work in the calling' is not a means to achieve salvation – you are either saved or you are not – but a way of 'freeing yourself from your fear about salvation'.[5] In other words the old saying applies: 'God helps those who help themselves'.[6]
Through 'unrelenting work' the Calvinist reinforces the conviction of election and salvation. Whereas for the Catholic, good works stack up over time into 'heavenly credits' as it were, for the Calvinist each good work is at each moment an answer to the question 'elect or unelect?'. Each act is one step in a systematic self-test of the elected status.
And finally, whilst we note the benefits of Calvinistic Protestantism in creating those 'steely Puritan businessmen', the last thing any sane person wants is to live under Calvinism as the dominant state religion. It would be, as Weber himself notes completely 'unbearable':
The rule of the Catholic Church – 'punishing the heretic but being lenient to sinners', as it used to be even more than it is today – is borne nowadays by people with a completely modern economic character just as it was in the richest, most economically developed regions known in the 15th century. The rule of Calvinism, as it was in the 16th century in Geneva and Scotland, around the turn of the 16th and 17th centuries in large parts of the Netherlands, in the 17th century in New England and from time to time in England would be for us the most unbearable form of clerical control of the individual imaginable. That was also how it was experienced by broad strata of the patrician classes of the time in Geneva, as well as in Holland and England.[7]