Jean-Jacques Rousseau's herbarium 1772
Posted by Richard on  UTC 2018-07-13 10:53
Jean-Jacques Rousseau (1712-1778) died 240 years ago on 2  July. We shall spare our readers yet another disrespectful tirade at his confused ideas, his rhetorical genius, his intellectual madness, his disgraceful character and his malign influence on his age and – much worse – subsequent ages.
No, let's be nice for a change. It will take some effort, but we shall do our best. Let's show some samples from one of the jewels of the collection in the Zentralbibliothek in Zürich, a herbarium that Rousseau sent from Paris as a gift in 1772 to Mademoiselle Julie Boy de la Tour, daughter of Madame Marie Boy de la Tour Roguin, his friend and protectress.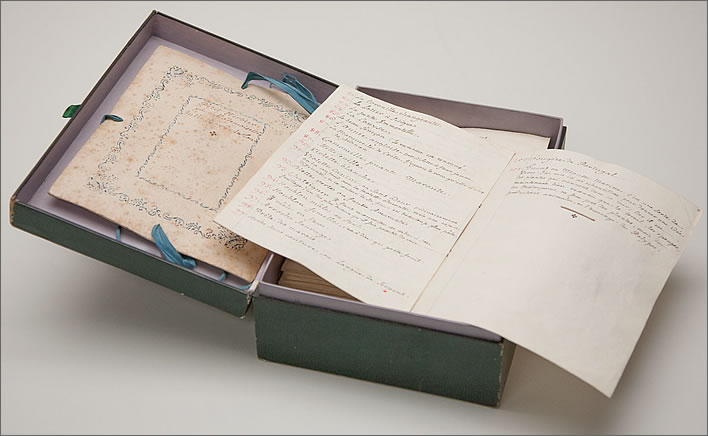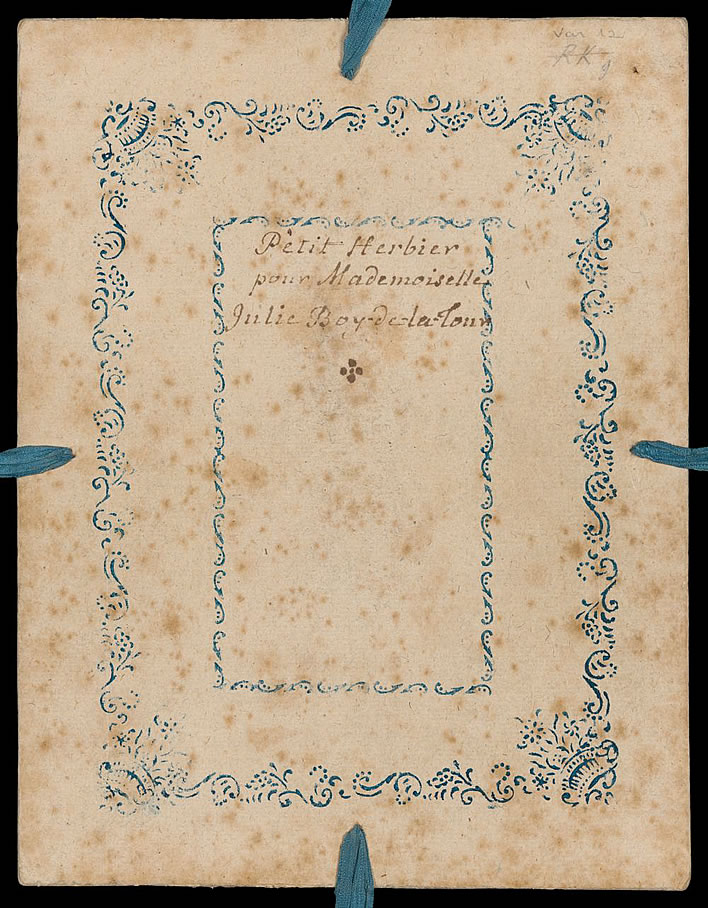 Rousseau was a keen walker and plant collector: many of his strolls were intended as plant collecting forays.
The images that follow are only a selection of the 211 pages in Julie's herbarium. The full object can be viewed on the excellent e-manuscripta website of the Zentralbibliothek Zürich, who are to be praised for their efforts in making so many items of their collection, along with other Swiss institutions, accessible for the general public.
Rousseau provided a seven-page list of plant names keyed to his specimens. Since our images are not comprehensive, only the first of these pages is shown here as an example. If you are interested in Rousseau's naming of his specimens than you should go to the e-manuscripta site.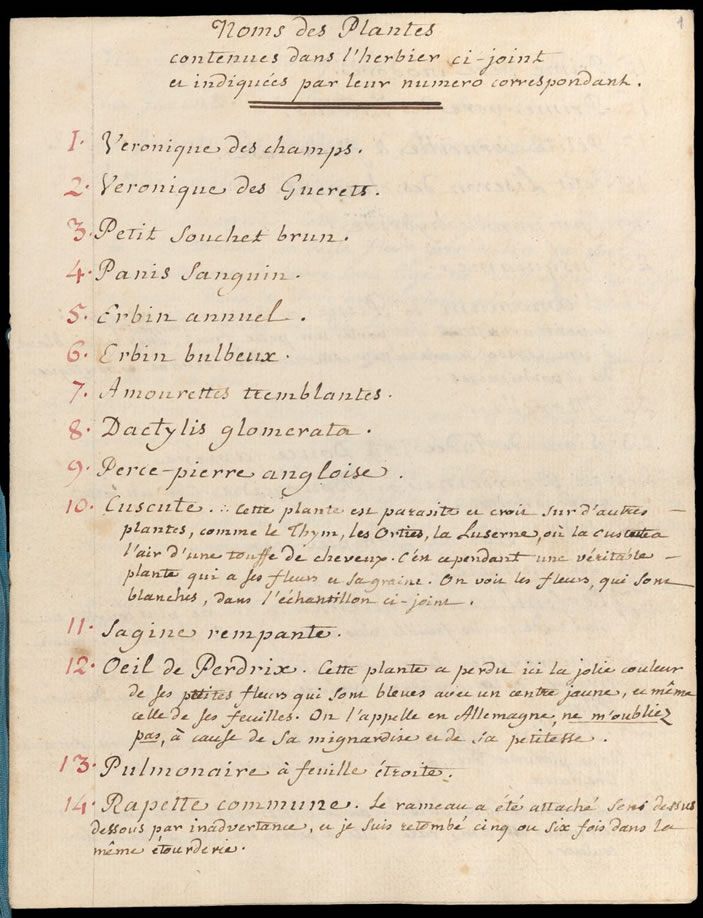 In order to display detail within our format limits we have cropped the image to the plant specimen. A click on any of these images will open a full page view in a new browser tab. NB: The resolution of the larger image is not better than that on the web page.
Here they are, images of some of the plants collected by Jean-Jacques Rousseau at least 264 years ago: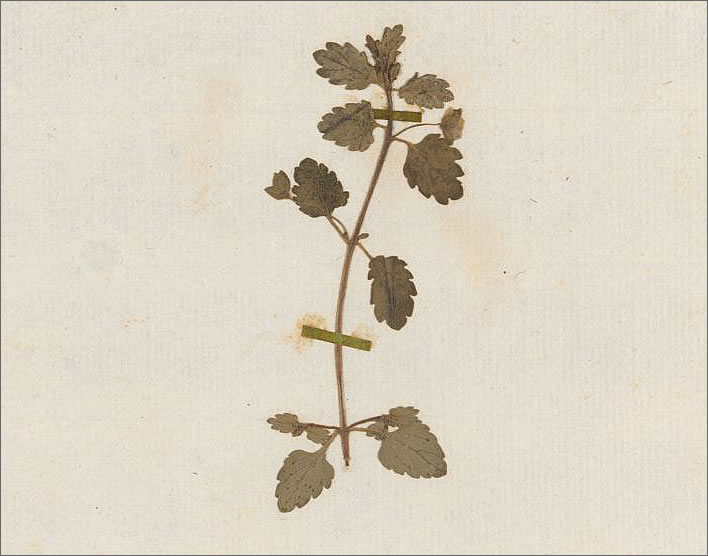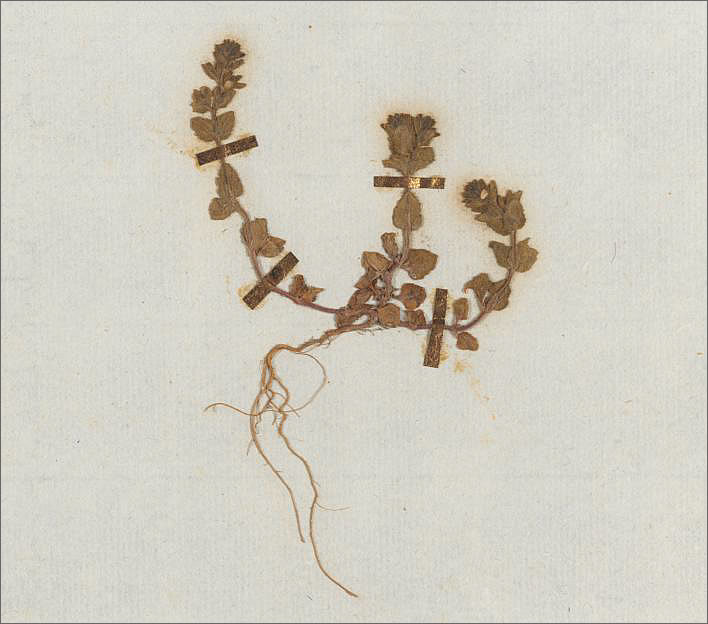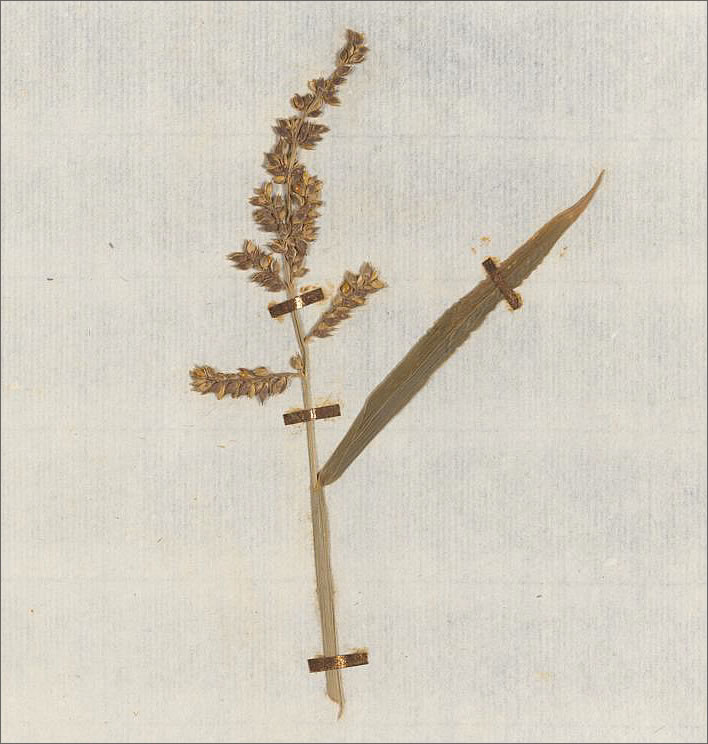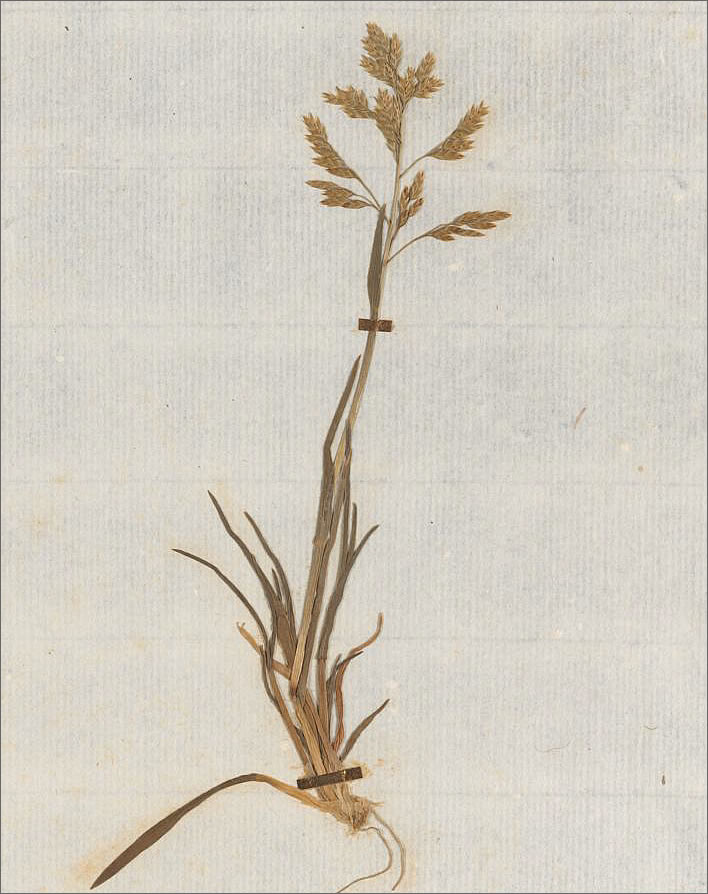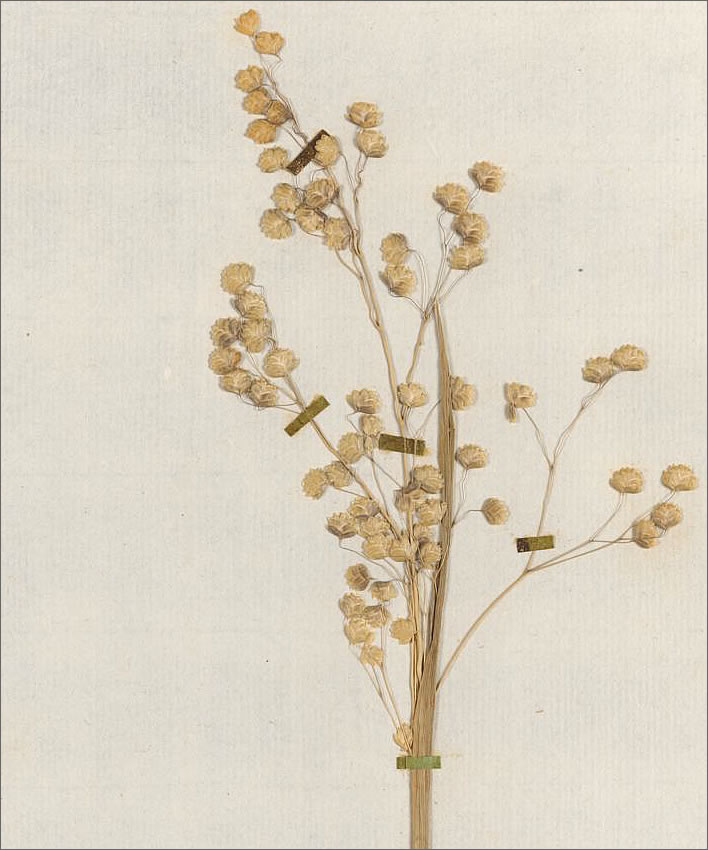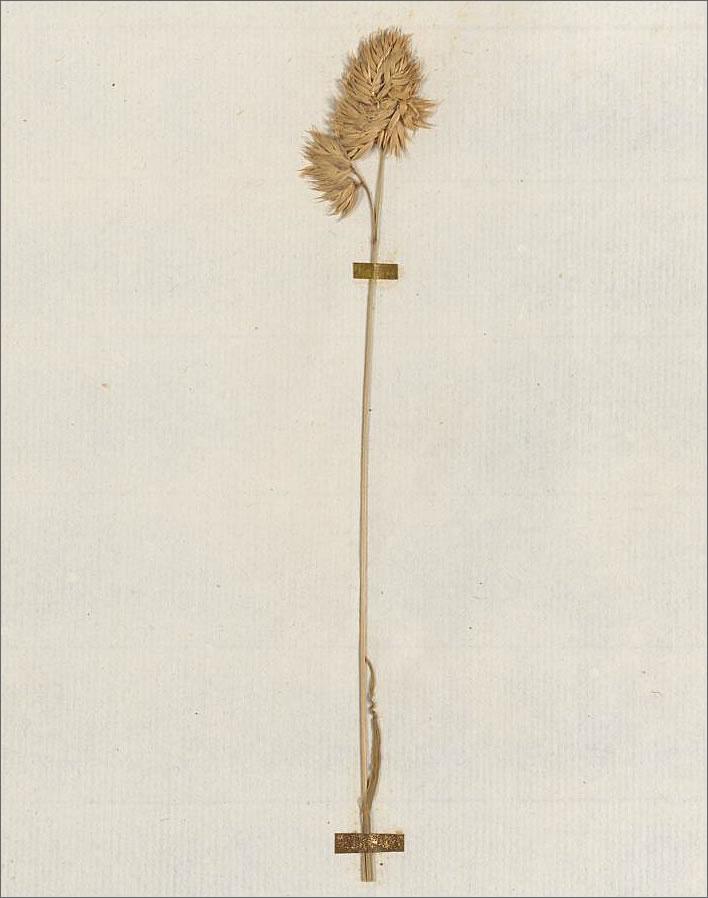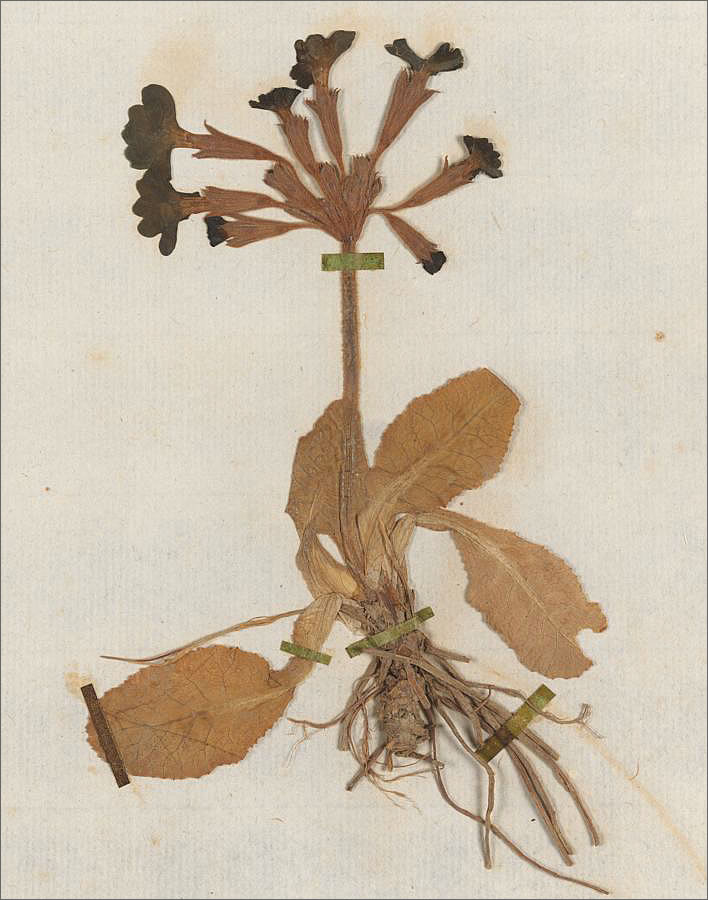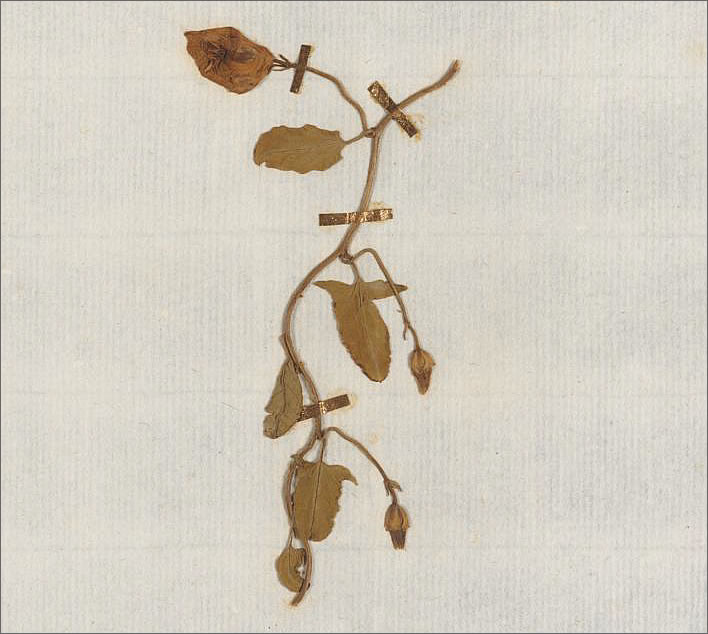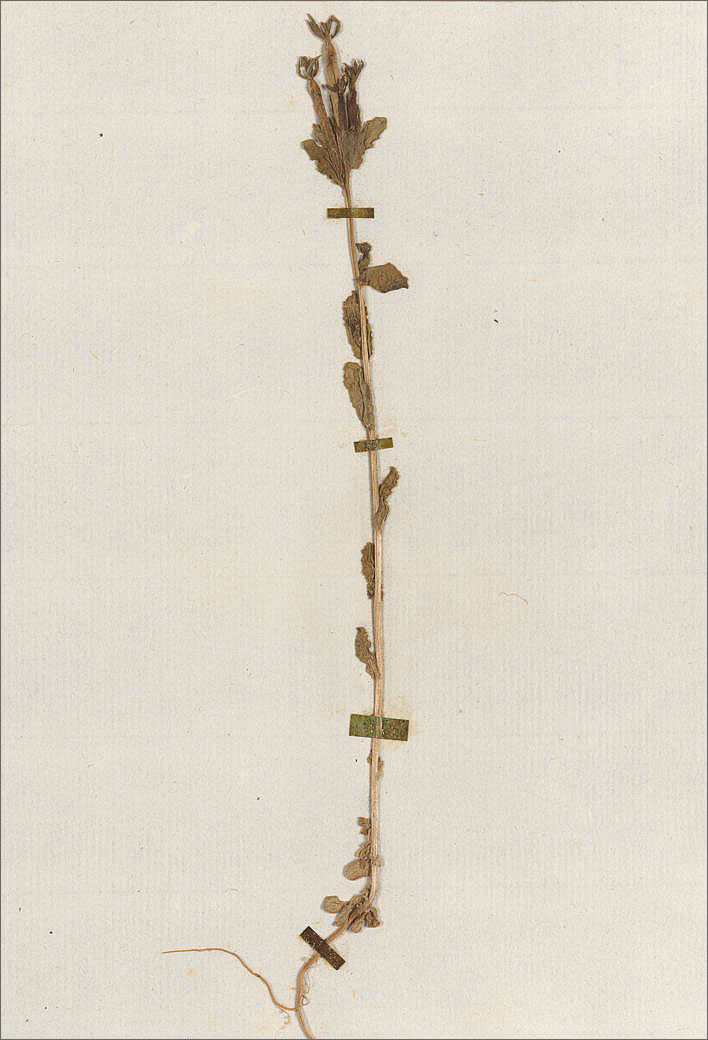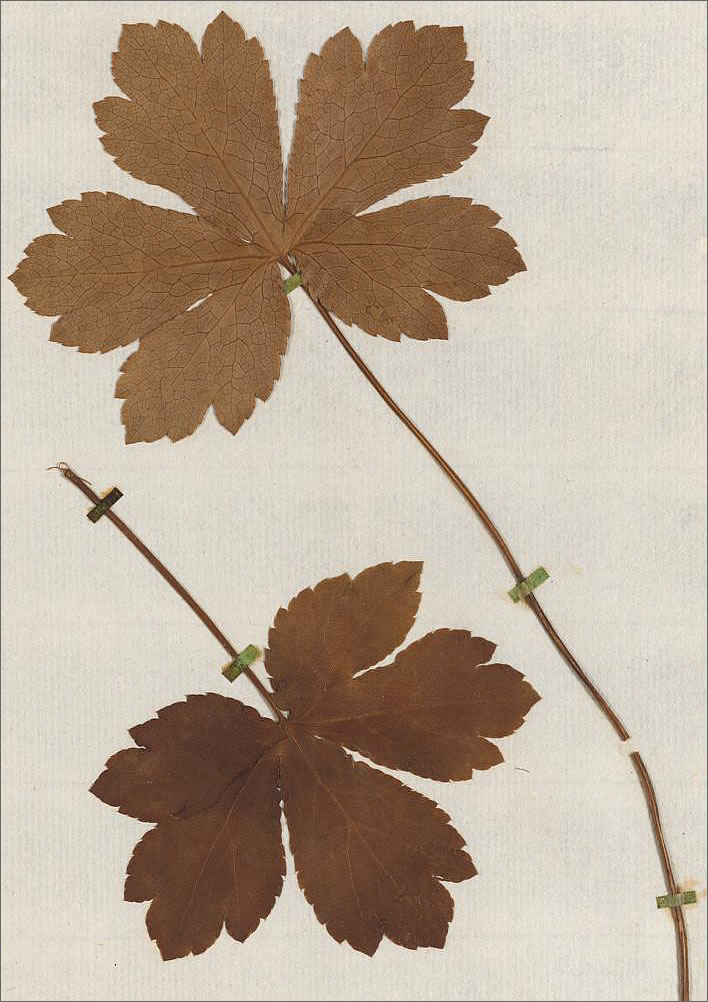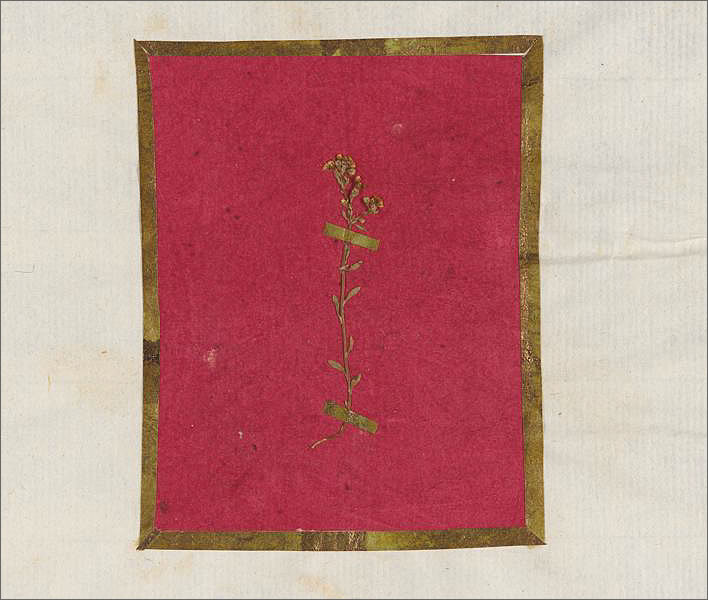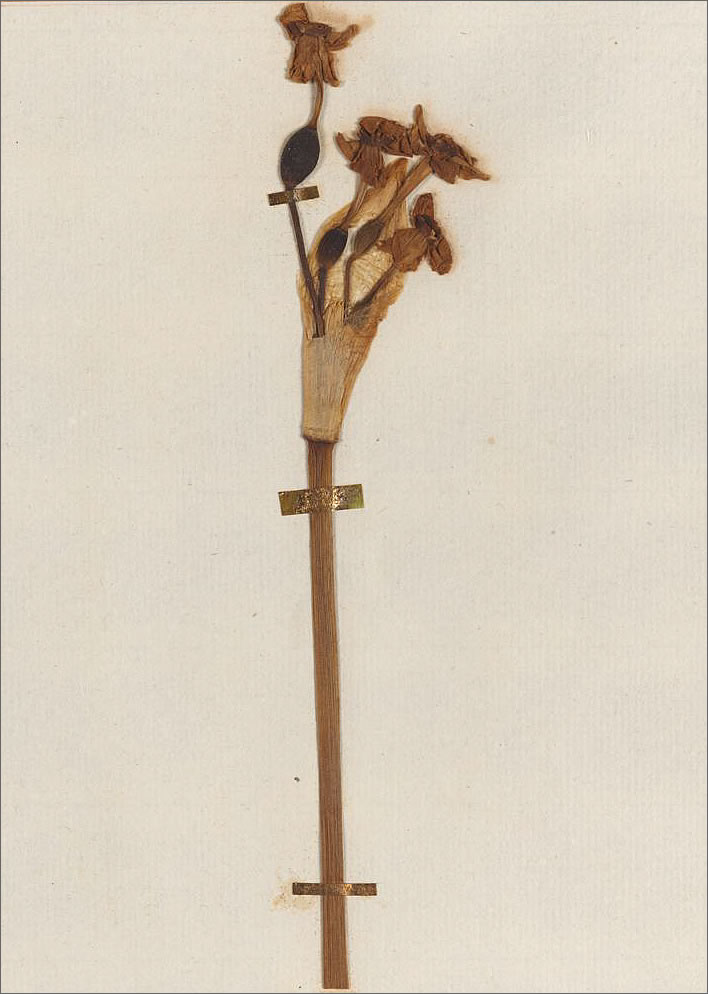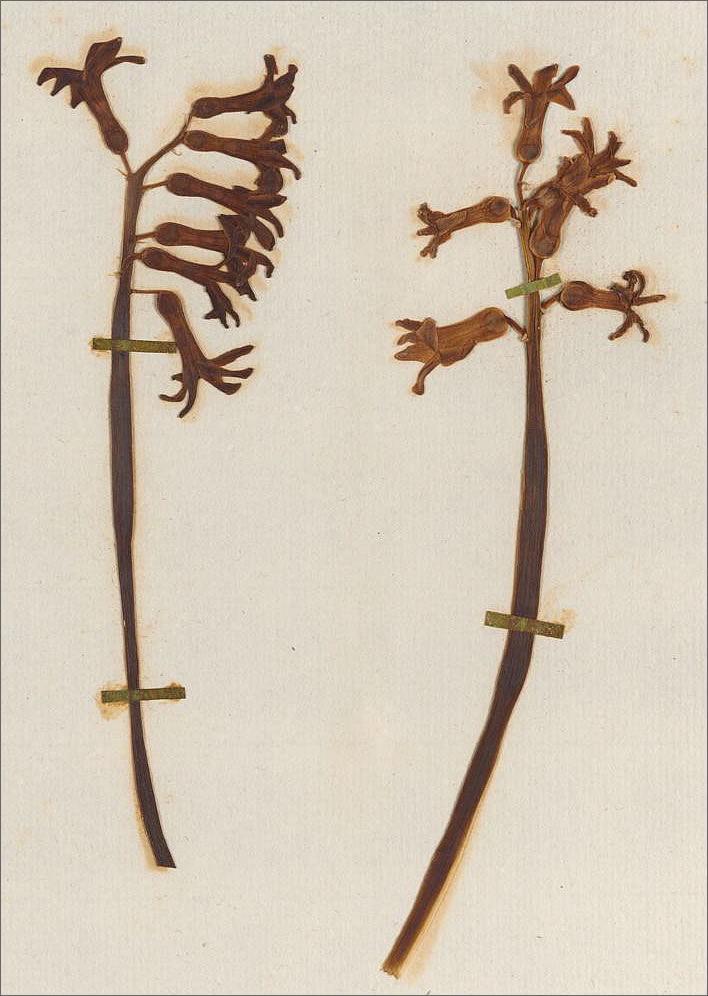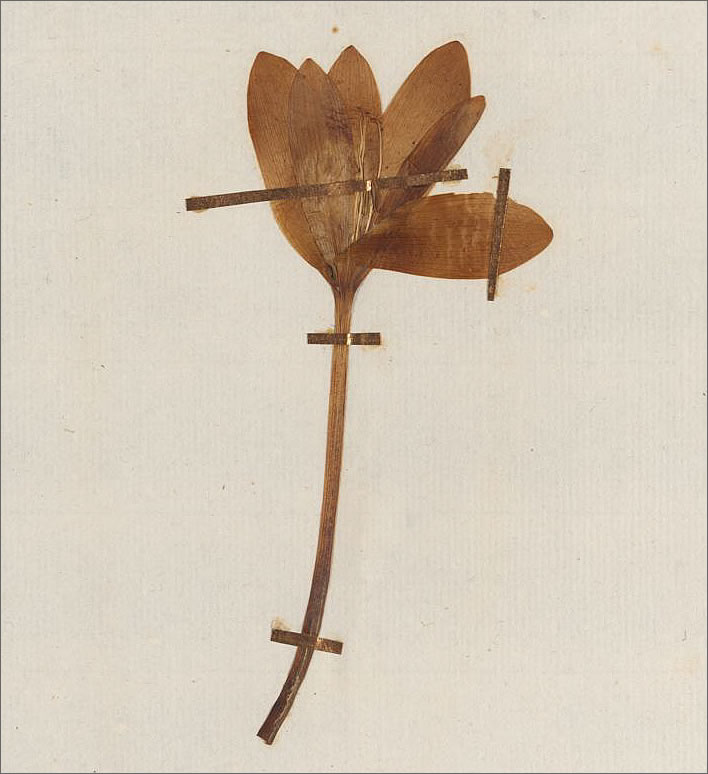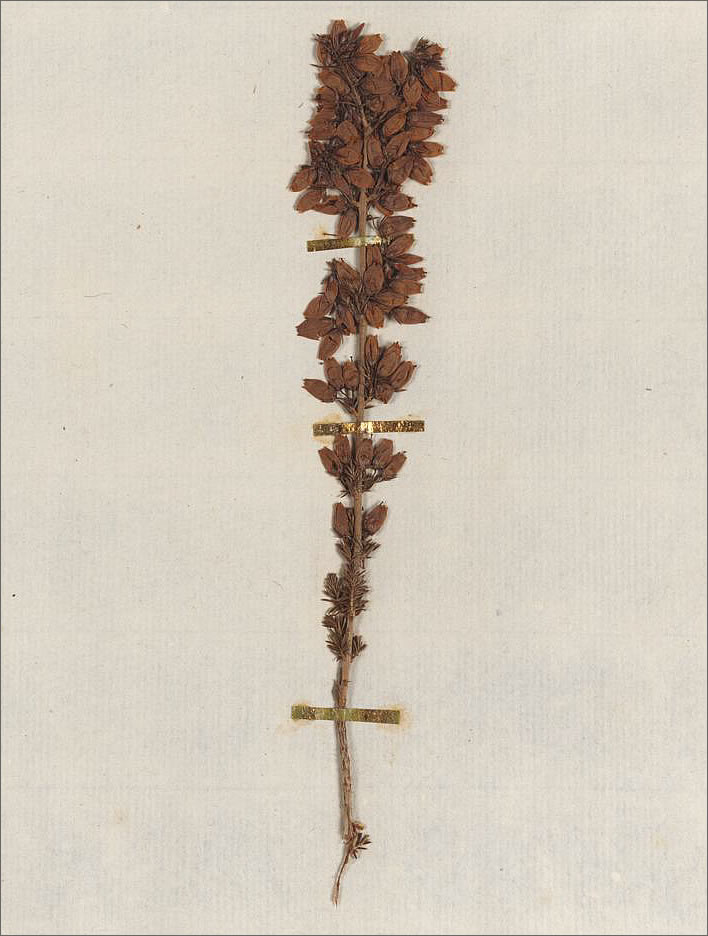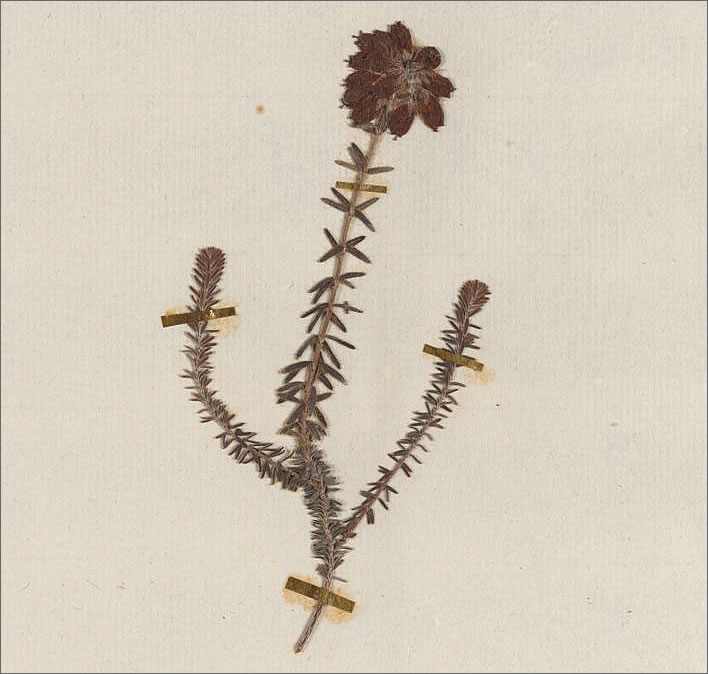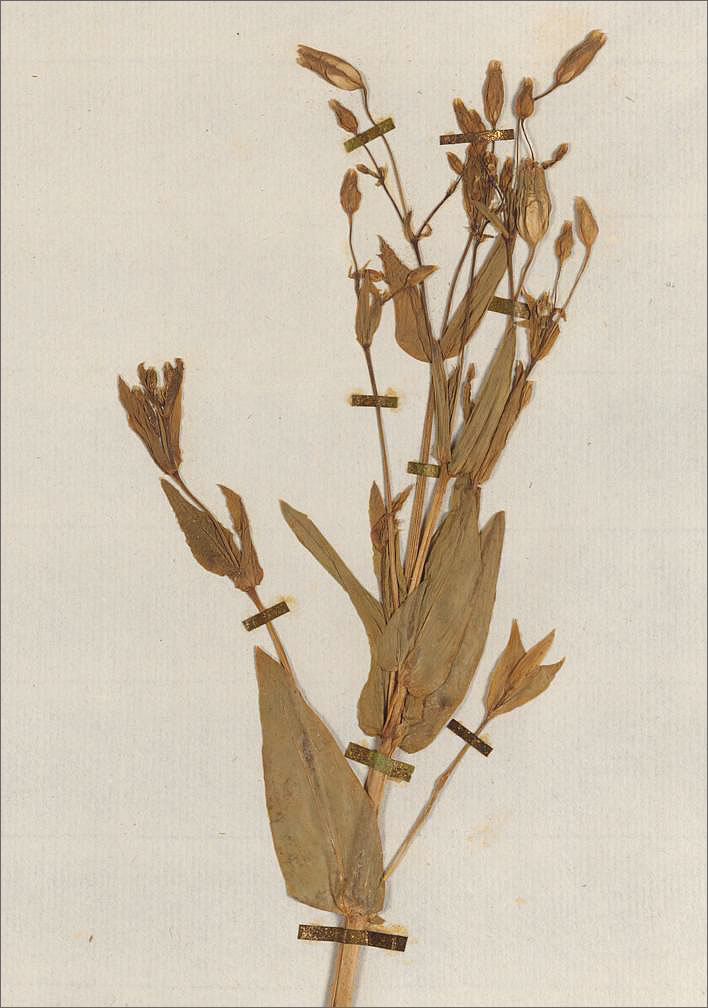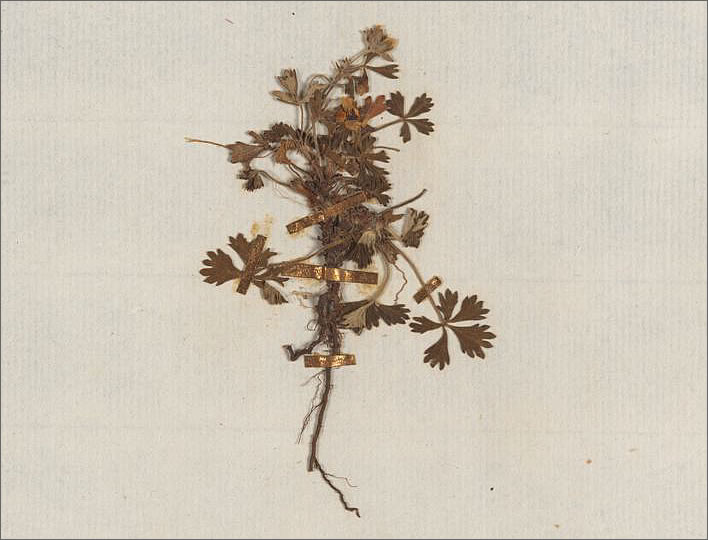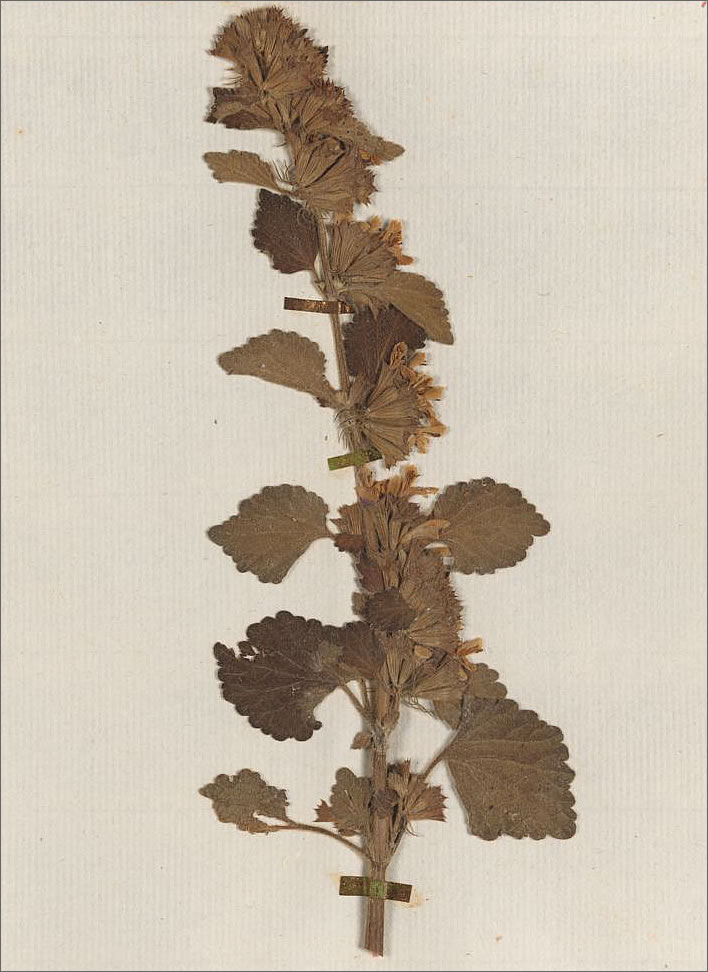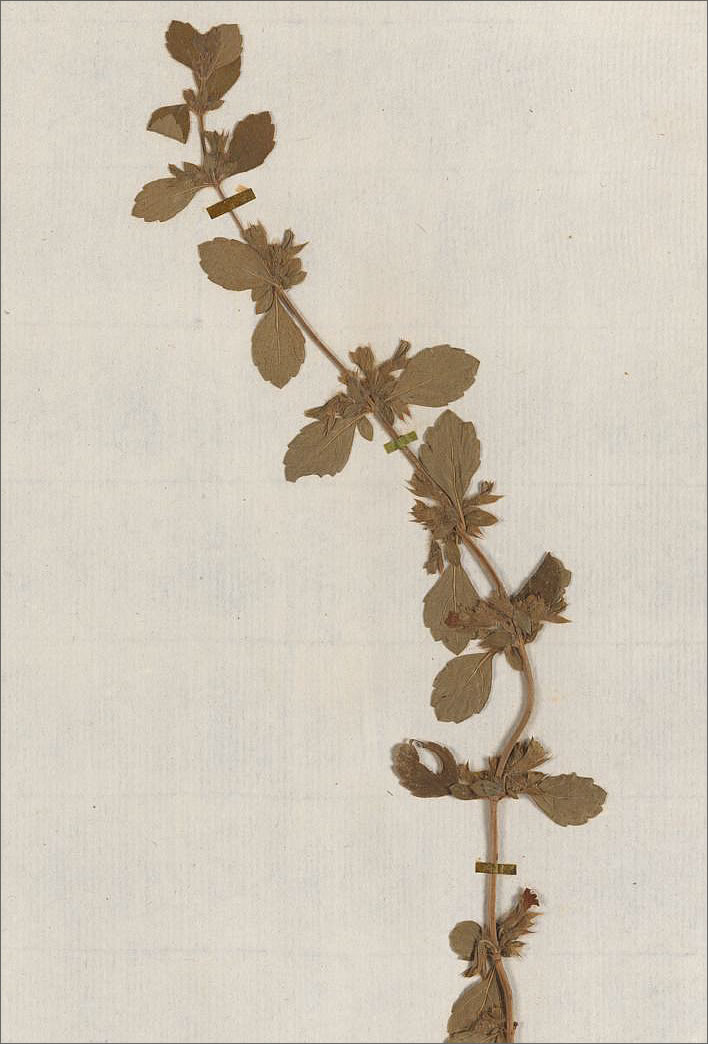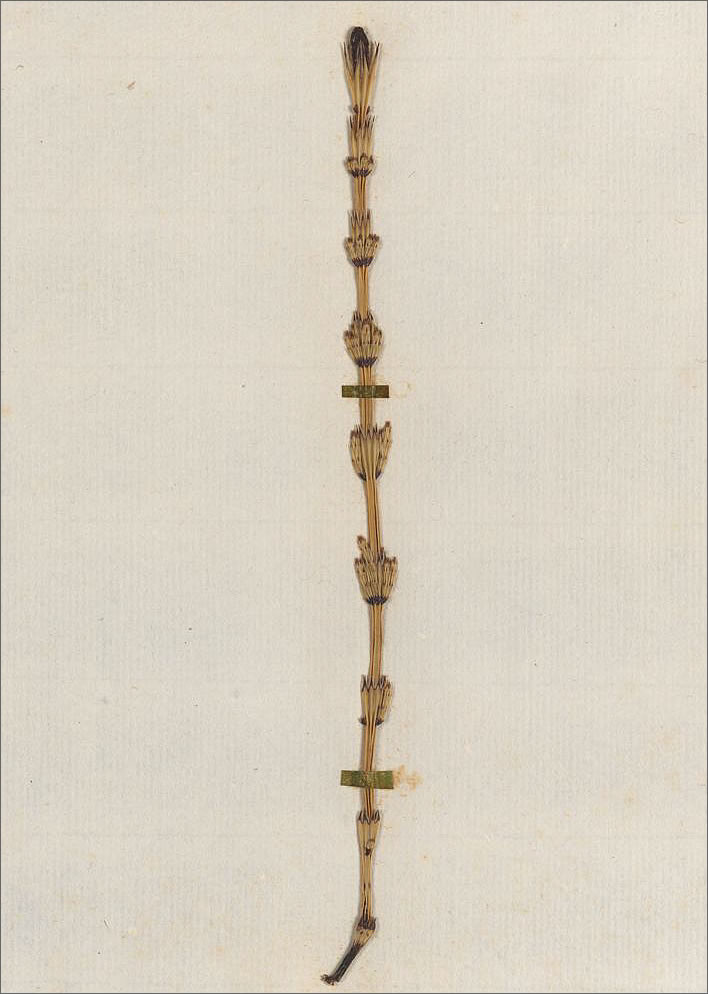 Source: Rousseau, Jean-Jacques: Petit Herbier pour Mademoiselle Julie Boy-de-la-Tour. [Paris], [1772]. Zentralbibliothek Zürich, Var 12, http://doi.org/10.7891/e-manuscripta-2265 / Public Domain Mark