There are a number of articles on Figures of Speech concerning Franz Schubert. This page lists them in order of their publication, earliest first.
Visitors unfamiliar with Schubert can get an accessible overview of his life and thematic lists of the articles about him on this website here: Beginning Schubert.
Article index
Click an entry to jump to the catalogue entry below.
Article catalogue
Click an entry to jump to the article.
Websites, mainly Schubert related
Here is a list of links to other websites having a Schubert theme. The list is in alphabetical order of the website name.
We would like to develop this list interactively, which is an affected way of saying that those who want one or more websites listed here should email us. Submit your own short description, or leave it to us to make something up.
Friedrich Lieder's Schubert portrait (1827)
Some background information about the image we use as the thumbnail for our Schubert articles. We believe that this is the most realistic image of the composer.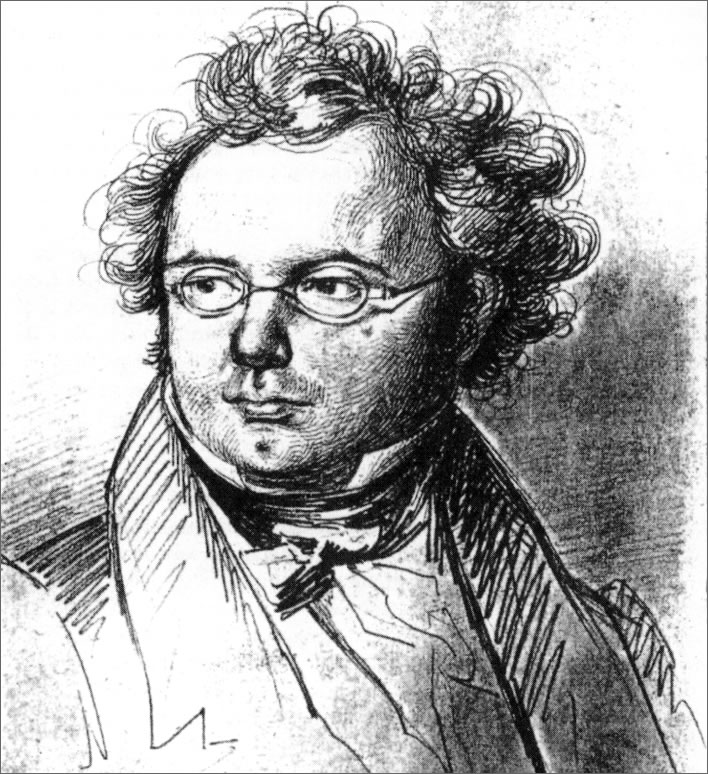 Schubert's head and shoulder portrait, drawn on paper (17x13  cm) was acquired in 1900 for the collection of Prince Liechtenstein. Nothing is known of the provenance of the picture before that. Some time before 1956 it turned up in the Sankt Lukas gallery in Vienna, owned at the time by Robert Herzig. Today the portrait is in private hands in the south of France.

…

How Lieder's Schubert portrait came into being is unknown. It does not seem to have been created as a preliminary for a lithograph, but rather to have been intended as a sketch for the portrait (formerly ascribed to Teltscher) that was once in Zseliz and which is now was in the possession of Franz Albrecht Metternich-Sändor [1920-2009]. This portrait – in coloured pencil, wash and with red emphasis (20 x 16 cm) – is of the highest artistic quality. Although not signed, it was probably coloured by Lieder himself. Based on the date of the preliminary sketch this portrait must also date from around 1827.